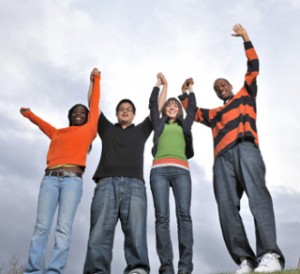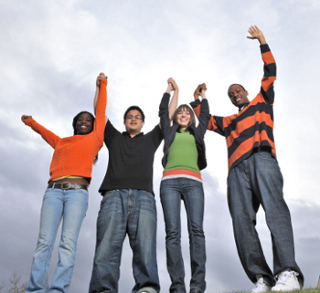 Why should you travel as a student? 
You are young, you have little to no responsibility and you are able to bounce back physically and mentally from any travel strain you may endure. On top of that, you do not require luxury accommodation or transportation. Your mind is also open to learning and discovering more about the places you visit and the person you truly are.
As intriguing as travelling seems, budget is always a deciding factor. As a student you are more than likely not going to be able to afford five star accommodation or first class travel, on top of your entertainment spending. Luckily, there are ways for you to score more, while staying within your budget.
Tips for cheaper travel
1. Set a Budget
The only way you are going to travel comfortably is to set a budget and stick to it. Some pre-research will be useful here to give you an overall guestimate of how much a particular holiday will cost. Once you have that number, find out how much you can afford. Only then can you begin to plan accordingly.
2. Research and plan
You need to take lots of time to explore your options before booking anything. You might find that participating in a Contiki tour is cheaper than booking everything independently, or vice versa.
The first place to start is with the flight tickets. Visit all relevant travel websites (student and non-student) to look at packages and flight prices. If you are travelling inland, you may find that the cheapest way to travel does not necessarily include flights, but train or bus rides (Google the train routes that you can take), while packages may cost twice as much as booking a flight and accommodation separately. You will only figure this out by researching all the options.
Head on down to your nearest student travel centre and explore flight options. Do the same at other centres and get more quotes so that you may compare prices. You do not have to commit to anything, so never feel pressured too. Be sure to also sign up to receive newsletters from travel sites such as 
Travel-Ticker
, who send out periodic newsletters and special offers via email.
Once you have found the cheapest flight on dates that suit you, you can begin to plan the rest of your trip.
3. Never underestimate the power of online
Information on flight prices, medical precautions, train ride routes, hotel / backpacker prices, and events that are taking place in the area will all be available online.
As well as using search engines, make sure you do online research on travel information sharing sites such as 
TripAdvisor
. This site allows you to log in with your Facebook details. It then shows you where your friends have travelled, which places they stayed at and reviews they may have left on their accommodation or entertainment choices. It will also allow you to post questions you may have about a particular destination, which will no doubt yield responses from people all over the world who have travelled there.
Hotwire's 
Trip Watcher
 is a nifty website where you can sign up to receive a notification in price drops on flights.
4. Be flexible with dates
Smart travelling will result in less spending on logistics, which means more money for entertainment! Booking airfare and accommodation seven months in advance is wise as this is when you are most likely able to get the best rates (this means research should start 8 months before departure date). Make sure that you pick your major flight dates wisely as changing the date of a flight could completely throw you off your budget!
You can however book your train/bus rides closer to the time or when you are in the city, so that you can gauge the situation. Most trains do not get booked out far in advance, so booking two days in advance is fine. The same goes for bus rides.
5. Consider alternate methods of travel
We all know that flying is probably the most expensive way to travel. The best thing about being a student is that you are probably at the age where a rough train/bus ride will not affect your body or mood the way it would affect a pensioner.
Do research to find out which bus companies are the most popular and secure in the country you are travelling to, especially if you are to travel between cities. There may be big price differences, however be sure to compare bus and train prices too as sometimes the bus ticket may be more expensive than the train ticket. Remember to take factors such as time, safety and hygiene into consideration when choosing travelling options, especially if you are travelling through a poorer, less developed country.
6. Bargain and barter
Bargaining allows you to save, which is smart! Always ask for a student discount. Don't be shy; you're most definitely not the first person who has asked! Museums, parks, backpackers and guided tours often offer a separate student rate.
If you are travelling through a third world country, bartering is a way of life and is completely accepted. Often locals will 'load' their prices when they see that you are foreign. When shopping at markets, start the bartering process by halving the price the vendor has quoted you.
7. Travel with friends
Hotel rooms are cheaper when spilt between two people; sometimes they will even allow a third bed in the room at an additional cost. Always ask when booking. The final amount can then be split into three to save all parties money.
It is also more comforting to book out an entire dorm room with a group of friends that you know really well so that you know your belongings are safe.
Booking group buses or tours will also allow you to have more leeway to demand a discount.
Travel websites like like 
STATravel
 and 
StudentUniverse
, offer massive discounts on flights, hotels, and tours to students traveling in a group of 10 to 12 or more.
Lastly, never underestimate the power of making new friends. Whether they are locals or tourists, they may be able to teach you things, as well as learn from you. Trading tips on travel, cultures and ideas are a great way to broaden your knowledge of travel, life and yourself.
– See more at: Milpark Business School