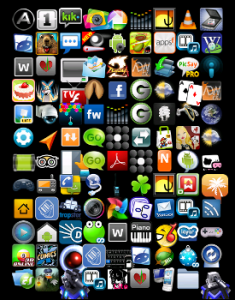 There can be no doubt that the use of information technology has changed the communication landscape and the way we share knowledge. This can also be seen in the education sector where many South African learners are being exposed to e-learning.
Past Minister of Education and a firm advocate of technology, Naledi Pandor, noted that the 'digital era has revolutionised the way society handles information and that advances in ICT have dramatically changed the teaching and learning process.
Boston City Campus & Business College has always incorporated technology into its teaching methodology, by using Technology Based Training (TBT), which involves students receiving course material in manual format which is then supported by video and/or computer aided study material. 'Education institutions have no choice but to keep abreast of technology trends as students are active users of the technology.  This is obvious as one looks at the numerous educational apps which can be downloaded onto mobile devices including cell phones and tablets, and which assist students with many aspects of learning and studying,' says Ari Katz of Boston.
Here are ten apps which every student should try;
Study Help 101: This app allows you to take notes while you are studying and share them via text messaging, BBM or email. It also allows you to keep track of assignments, homework and projects. You can also record lectures with no time limitation.
Blackboard Mobile Learn: This app takes interactive teaching and learning mobile. It gives students and teachers access to their courses, content and organisations on a variety of mobile devices, however this app must be enabled by your institution to function. To find out if Blackboard Mobile™ Learn is available at your school, download the app and search for your institution or check in with your helpdesk or technology department to find out when Blackboard Mobile Learn may be available.
Dictionary.com: This is available on BlackBerry devices and takes you directly from your home screen to Dictionary.com's free mobile site where you can instantly access over 2,000,000 definitions, synonyms, and antonyms. The site also features sentences, famous quotes and translations in over 50 languages.
BCD Translator: Supports up to 36 languages and converts data from one language to another. You can share the translated text on Facebook within the application and translated text can be. Shared via email, twitter and other social sites.
Biology Reference: This on-the-go learning and reference app offers tutorials to help you learn about Biology.  Tutorials include information on many biology themes including Chemistry of Life, Biochemistry, Hormones, Macromolecules, Cell and Cell Theory, Cell Division I, Cell Division II, Mitosis and Meiosis, Cell Components, Cell Powerhouse, Cell Metabolism, Cell Respiration, Cell DNA, Photosynthesis, Evolution, Genetics, Genes, Ecology, Climate and Cycles, Anatomy Basics, Body Functions and Planes, Cardiovascular System, Digestive System I, Digestive System II, Muscular System, Respiratory System, Skeletal System, Lymphatic System, Immune System, Nervous System, Excretory System.
History: Maps of World is a fun and educational collection of historical maps, which enables you to browse high-resolution maps of the world from various periods throughout history. It provides 178 historical maps from around the world, allows for grouping by category or era, keyword search and displays the source about each map.
iStudiez Pro: This is ideal for students who are attempting to successfully manage a full schedule. It separates its functions into five areas—Overview, Assignments, Planner, Instructors, and Holidays—students can include course schedules, plan study sessions, and prioritise assignments based on importance, among other uses.
Quizlet: With more than 10 million free sets of digital flashcards, Quizlet offers students a variety of ways to study course material. After choosing a flashcard set or creating a new set, students have the option of four study styles, along with two varieties of flashcard games that strive to bring an entertainment factor to studying.
Virt U: The Virtual University: A great app that lets you watch lectures from leading universities right from the comfort of your Android device. In order to complement your current college studies, Virt U offers you the flexibility to skim through scores of graduate and undergraduate lectures available on various subjects. The lectures, available via this app, are also available for offline viewing.  Also offers a "community of on-line learners" and provides limited social media interaction that allows the user to connect via Facebook and share their favourite lectures.
handyCalc Calculator: Eliminates the need for buying a standalone calculating machine. The app comes with a robust auto suggestion tool and makes it easier for the users to learn while making calculations. You have the choice to display answers in fraction or decimal mode. The handyCalc Calculator has built in functions to handle currency, unit, and metric conversions. The app also offers graph plotting and solving.
Article supplied by Boston City Campus & Business College