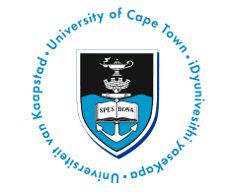 UCT Graduate School of Business extends reach to Mauritius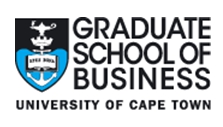 Equipping leaders and managers for the competitive emerging market environment is the essence of a new series of master classes held by the UCT Graduate School of Business in collaboration with the KIP Centre for Leadership in Mauritius.
The Graduate School of Business (GSB) at the University of Cape Town has partnered up with the KIP Centre for Leadership in Mauritius to offer a unique range of master classes aimed at business executives in emerging markets.
KIP Centre for Leadership Director Lillka Cuttaree said: "We are thrilled to have developed this customised programme with UCT GSB, an ideal partner for us as it has a strong global reputation – number one in the region – and is also close to Mauritius, offering affordability and intimate cultural fit."
Cuttaree explained that the classes will be conducted in Mauritius by the GSB as both organisations share the same vision: to shape a new breed of global managers in emerging markets to face the challenges of globalisation.
The master classes see the GSB extending its footprint in Africa and beyond the continent's borders, in line with its goal to be a leading emerging market business school that is both relevant and excellent, said GSB senior manager Kumeshnee West.
She said the GSB is aiming for a new kind of business school that is specifically geared towards emerging markets. "The school aims to develop and empower leaders to lead and manage by taking an integrative and transformative approach in which close attention is paid to the impact of the teaching."
Taking this holistic approach means that the GSB views its engagements as learning partnerships where the student, the organisation and the GSB are co-learners on the leadership journey.
The first of its kind in Mauritius, each master class spans two days and the whole programme – known as the KIP/UCT Essentials of Business Administration (EBA) programme – runs from May to November. Classes will be structured around five functional themes, covering Marketing, Finance, People Performance, Project Management and Strategy, Innovation and Leadership – topics that have been identified as required core competencies for the growth of managers in Mauritius.
"Our country is positioning itself as a new regional knowledge hub in this part of Africa. We have strong cultural and economic links with many francophone countries and are rated No.1 in Africa by the World Bank's Doing Business Index," says Cuttaree.
She adds that the KIP Centre for Leadership is a well-respected executive training centre in Mauritius with strong links to the Top 100 companies in the country as well as governmental bodies and other organisations.
"Indeed as high potential executives in Mauritius develop and take on more responsibilities, they must broaden both their business acumen and leadership abilities to improve and enhance their performance for their organisations now and in the years to come," says Cuttaree.
The EBA is not an academic programme but an executive programme, targeting executives at mid-career level, offering them concise and valuable information for maximum impact and with practical solutions to provide the right framework for career growth. Facilitators will be senior lecturers from UCT as well as well-known business leaders, authors and experts.
The first master class on Marketing and Digital Branding with star lecturer Dave Duarte has already attracted a lot of interest. Cuttaree says participants will hopefully take home with them a belief in the power of knowledge, diversity and empowerment to shape their future and the future of their organisations.
Cuttaree said, "Our master classes are selective so as to provide a maximum of interactions and sharing of ideas. We have provided a very competitive offering spread over a seven months' period to allow high level executives to transform time into performance, view their roles in their organisations differently and inspire others to transform the world in the long run. This is the style of leadership that we aspire to build at the KIP Centre."
For more information on UCT Graduate Business School, click here to visit their website