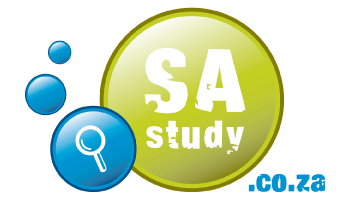 Study Accounting at North West University and Join the 88% Pass Rate
North West University (NWU) chartered accountant students scored an 88% pass rate, higher than the 78% national average and their best ever in the first part of the national qualifying examination of the South African Institute for Chartered Accountants (Saica).
The students performed remarkably well on financial and accounting management having built on the achievements of previous students who excelled in a variety of subjects on several occasions.

The results put the NWU in sixth position among the elite in the country. The University of Cape Town was followed by universities of Rhodes, Pretoria, Wits and Stellenbosch.
A total of 56 NWU students out of 64 passed. From the group, 46 were from the Potchefstroom campus and 10 from the Vaal Triangle campus. The programme was offered at undergraduate level on the Mafikeng campus.
"In view of the country's needs it is important to deliver a large group of chartered accountants," said Prof Susan Visser, director of the school of accounting sciences on the Potchefstroom campus.
"The teams on all the campuses did exceptionally well," said Prof Elsabé Loots, economic and management sciences faculty dean in Potchefstroom.
"Before 2009, our campus lacked the capacity to specialise in different professional fields. This meant we could not start in the first year with the intensive specialisation that chartered accounting training requires because students from all the professional fields were together in the same class.
"The group that wrote the qualifying exam in 2012 was the last group from such a mixed undergraduate class," said economic sciences and information technology faculty dean at the Vaal Triangle campus, Prof Herman van der Merwe.
Prof Jaco Fourie, programme leader in the school of accountancy at Potchefstroom campus said all students already had jobs when they wrote.
Article by
The New Age
​