Campus Life at NMMU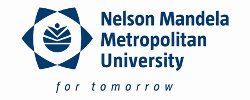 Campus life and cultural activities
NMMU offers a variety of social and cultural activities, which means you can have fun while you study. There is an extensive range of associations, societies, clubs and facilities, allowing you to make new friends, interact with your fellow students and explore subjects of mutual interest.
Arts & Culture
The Department of Arts and Culture focuses on the holistic development of students by creating opportunities for their participation in the arts. Arts and Culture provides an environment in which students are able to exercise and develop their need for cultural and artistic expression. You are provided with the opportunity to express your talents by joining a wide range of interactive, cultural and active societies. These societies are diverse and vary from performing arts, dancing, music, drama and choirs.
Student Representative Council (SRC)
The SRC is elected annually in a democratic election to represent the interest of students. The SRC is the only body which NMMU officially recognises as speaking on behalf of the students.
Oppidani (day students)
Students who do not live in a campus residence are known as Oppidani students.  All non-residential NMMU students are automatically members of the Oppidani House and are known as Oppies.  Although Oppies live off campus, participation in non-academic life is encouraged.  The Oppidani House Committee is the body of elected student leaders who are your link with NMMU and campus life.  This committee organises various functions for students.
Societies
Students have the opportunity to become a member of a number of student-run societies enabling them to have fun with like minded students while gaining valuable leadership, communication and social skills. Societies are broken up into the following groups: religious; academic; recreational; political and developmental groups.
Sport
Madibaz Sport offers a wide variety of competitive and recreational sport programmes for students and staff, as well as for the wider university community.  They provide the opportunity to participate in sport and recreation ranging from informal games for fun, to highly competitive leagues where skills are tested against the best in the province and country.  In addition, through the various high performance programmes and academies of sport, NMMU plays a major role in the process of developing potentially elite players.
Well equipped health and fitness centres offer professional gym facilities at student prices, and provide assistance with sport performance testing, sport specific training and injury rehabilitation. Madibaz Sport provides club members with excellent sport facilities, scientifically-based coaching programmes and organisational and administrative support.
The following clubs are offered on the various NMMU campuses:
Athletics – Athlons (Tri; Bi; Du- and Biathle) – Basketball – Chess – Cricket – Cycling – Golf – Hockey- Judo – Karate – Netball – Rugby – Rock Climbing* – Rowing – Shooting* – Soccer – Squash – Surfing – Swimming – Table Tennis – Tennis – Underwater hockey – Volleyball – Water polo
* Only offered on George Campus.
Welcome Madibaz
All teams have nicknames, or names by which they are popularly known. NMMU has one too. Those who work, study and play sport at NMMU proudly refer to themselves as Madibaz. In addition to our name, NMMU also boasts a mascot, named Diba.