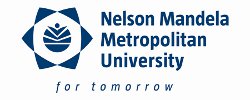 ON-CAMPUS 
NMMU provides affordable, comfortable on-campus accommodation options.  These include the residences on the Summerstrand and George campuses and the Student Villages in Summerstrand, which consist of self-catering units.
As NMMU accommodation is limited, early application is essential. Prospective students should note that being offered a place in an academic programme does not meanthey have been accepted into residence. For more information contact:  (041) 504 1415 ▪ [email protected] ▪ www.nmmu.ac.za/studenthousing
Female Residences

Male Residences

Mixed Residences

Veritas Main
Veritas Annex
Unitas Annex
Melodi Main
Melodi Annex
Lebombo

 Unitas Main
Xanadu Main
Xanadu Annex
Letaba

 Student Village
Oceana
DR de Wet
Kalander
Oukraal

OFF-CAMPUS
Some students prefer living off-campus. Off-campus accommodation options include renting flats and houses or boarding at nearby private residences. NMMU offers a service to assist students in finding suitable off-campus accommodation. For more information on off-campus accommodation please contact (041) 504 4735/6 or e-mail: [email protected]
REGISTRATION AS AN OCCASIONAL STUDENT
A person who does not wish to register for an approved programme, but is only interested in specific subjects/modules, may register as an occasional student for non-qualification purposes, provided that he/she complies with the prescribed admission requirements; completes the prescribed application form; obtains the written permission of the relevant Head of Department to attend lectures; registers as a special student (including payment of the prescribed fees); and submits proof of registration to the relevant lecturer(s). Please contact the Admissions Office for more information.
MATURE STUDENTS
We offer exciting opportunities to mature students who are considering higher education either for the first time, or who wish to continue formal studies on a part-time basis. NMMU also offers a wide range of non-formal education and training programmes to meet the needs of lifelong learners.
Please contact Marketing & Corporate Relations on (041) 504 2162, [email protected] or the Admissions Office on 041 504 3619 if you need any advice or assistance. Or visit the website: www.nmmu.ac.za/postgrad
INTERNATIONAL STUDENTS
NMMU's Office for International Education provides information and assistance to prospective and current international students. Information on study programmes, fees, accommodation and study permit requirements can be obtained from this office. Please contact them on +27 (0)41 504 2161 or e-mail: [email protected] or visit the NMMU website. The closing date for applications by international students is 31 October.
ASSISTANCE FOR PEOPLE WITH DISABILITIES
NMMU would like to ensure that students with disabilities do not experience any unfair discrimination due to their particular challenges. As a result, we strive to ensure that reasonable accommodation, reasonable adjustments concerning accessibility, examination and other academic concessions are made to meet your needs. Services currently available include recording of study materials, special work areas in the libraries equipped with magnification software, and a vehicle to assist with specific transportation needs.
As every case needs to be individually assessed, please register your special needs with the university's Senior Disability Officer, Ms Ruth Barends, as soon as possible, preferably the year prior to registration and application. At your first appointment you will need to provide medical documentation from an appropriate professional. The goal of the consultations between students and the Disability Office is to identify the impact of a disability on students and to maximise opportunities for your independent participation.
What can we offer you?
►     Confidential, professional individual consultation sessions
►     Workshop and information sessions for students
►     A link to support organisations and networks relevant to your disability
►     Training on specialised software
Bursaries for students with disabilities are available on an annual basis, upon application, through the Financial Aid Office. Please contact the NMMU Disability Services Office: 041 504 2313/ 4756/ 2562 or E-mail: [email protected] for further information.
LANGUAGE POLICY FOR TEACHING, LEARNING AND ASSESSMENT
The official languages of NMMU are English, Afrikaans and Xhosa, but English is the preferred medium of teaching, learning and assessment (with the exception of language and literature departments where other languages are studied).