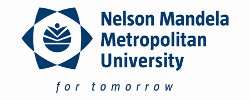 NMMU: We care for our students
A wide range of student services and support facilities are offered on NMMU campuses to assist you in every aspect of student life – from what to study, to finding a job after graduation.
Student Affairs
The student affairs division currently comprises of six departments all of which strive to facilitate the optimal growth of students in all the facets of life. In this way we aim to deliver to society responsible citizens who are able to take up leadership positions for which their studies have equipped them.  We respond to any query that students and parents bring and so we encourage students to contact us any time in the interest of their education.
Library and Information Services
NMMU has a network of well-stocked libraries, computer laboratories (some open 24 hours), and student learning centres to provide students with a quiet space for studying.
Campus Health Services
Campus Health Services provides primary health care clinics and qualified medical personnel to assist with any health matters. All services are rendered by registered health care professionals eg. professional nurses, medical doctors and registered counsellors.
Student Counselling, Career & Development Centre (SCCDC)
The Student Counselling, Career & Development Centre (SCCDC) helps students with career choices, job-seeking skills, and any social, personal or academic problems they may have. The centre offers advice in areas such as time management, study methods, personal, social and emotional wellness, as well as career planning and employment assistance.
Student Development & Governance
This department contributes towards the holistic development of students. The core functions of this department are the training and development of student leadership, the coordination of student life & events and supporting student governance structures such as the Student Representative Council (SRC), the Student Housing Council; faculty representatives, the Sports Council, Oppidani and Rag. They also provide advice on which society to join, which club membership fees are payable and other general information on any one of the Student Centres on our various campuses.
Marketing Division
The marketing and recruitment team will gladly provide you with information and advice on the various programmes and related career opportunities. The team works closely with other student services and support departments in order to provide you with the most up-to-date information.