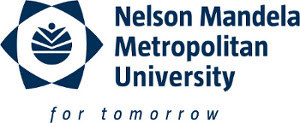 TOP MARITIME officials visited Nelson Mandela Metropolitan University (NMMU) on Wednesday, 15 May for the official launch of the National Maritime Year as well as the announcement of a cooperation agreement between South Africa and the World Maritime University (WMU) regarding building maritime capacity through capacitating local tertiary institutions to provide Maritime Education at postgraduate level.
The event comes in the wake of news that the University has been awarded the national research chairs in Earth Systems Science, the Law of the Sea and Development in Africa and Shallow Water Ecosystems.
According to marine law expert and NMMU law professor Patrick Vrancken, a study commissioned by the South African Maritime Safety Authority (SAMSA) in 2011 highlighted the critical need for capacity building regarding maritime skills and research. It is in that context that high level discussions will also take place tomorrow around the role that NMMU as a comprehensive institution can play in addressing the wide range of training and research required for South Africa and the rest of SADC to take their rightful place in the maritime domain.
"As one of the leading South African universities, NMMU is committed to continue engaging in innovative ways with the maritime sector to address the developmental needs of Nelson Mandela Bay, the Eastern Cape Province and the rest of the region", says Prof Vrancken who will head the new research chair in the Law of the Sea and Development in Africa.
Article source: Nelson Mandela Metropolitan University
For more information on NMMU, click here