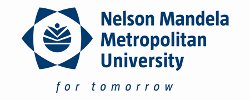 JUST when you thought your sporting Mondays had ended, the company that gave us Varsity Cup is now offering us a vibrant televised university sporting contest for athletes, Varsity Sports Athletics.
And Nelson Mandela Metropolitan University is among the top university contenders.
Starting on Monday 15 April in Stellenbosch, there will be nine men's events, 9 women's events and two mixed relays.
It will include medley events in which participants may find themselves racing against the opposite sex but this is all part of the fun of the new competition.
"I know that this initiative is not only going to benefit our student athletes but it will be a huge injection for Eastern Province athletics," says
NMMU
's athletics sport manager Nellis Bothma.
A number of
NMMU
athletes who performed particularly well at the recent under 23 SA Athletics Champs in Pretoria will be competing in the three-event series around the country.
They are gold medal winners Ischke Senekal (shot put 15.26m), Magdaleen Louw (hammer throw 52.52m) and Chad Herman (javelin 74.70m).
All three achieved personal best distances and broke Eastern Province records for their own disciplines. Ischke also took the silver medal for discus (48.70m) in another new EP record while Chad qualified for the World Student Games later this year.
"The new competition is going to be exciting because of the various rules for the competition," says Bothma.
Team members, for example, may only participate in one event and one relay, and medley events will mean that men will race against women although distribution of the sexes will be even.
After the live 7pm to 8.40pm action at Coetzenburg Stadium in Stellenbosch, the action moves to UJ Stadium in Johannesburg on Monday 22 April and finally to Tuks Stadium in Pretoria on Monday 29 April.
The universities involved are:
University of Stellenbosch
(Maties),
University of Johannesburg
(UJ),
University of Pretoria
(Tuks),
North-West Univeristy
(Pukke),
University of Free State
(Kovsies),
University of the Western Cape
(UWC) and
Tshwane University of Technology
(TUT).
Varsity Sport, the company behind the successful Varsity Cup competition, introduced Varsity Sport sevens rugby and beach volleyball in December, and will introduce woman's hockey, soccer and netball too.
The women's hockey will start as soon as the athletics competition is finished.
"Our mandate is to showcase untapped university talent and ultimately helping to build South African sport," says former South Africa rugby captain Francois Pienaar who is CEO of the company behind the initiative, Advent Sport Entertainment and Media Pty Ltd.
The event will be screened live on
SuperSport.
For more information on NMMU or visit their website www.nmmu.ac.za