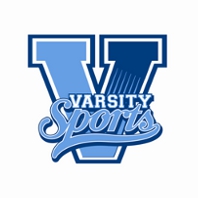 The top athletes from eight of South Africa's biggest tertiary institutions are ready to challenge each other when Varsity Athletics gets underway at the Coetzenburg Stadium in Stellenbosch tonight.
This groundbreaking new competition, sponsored by First National Bank and Wimpy, will see teams of 26 athletes from eight different universities – the University of Stellenbosch (Maties), the University of Johannesburg (UJ), University of Pretoria (Tuks), North-West University (Pukke), the University of the Free State (Kovsies), University of the Western Cape (UWC), the Nelson Mandela Metropolitan University (NMMU) and the Tshwane University of Technology (TUT) – compete in nine events within 100 minutes of non-stop action.
The meet in Stellenbosch is the first of three, with the second taking place at UJ on 22 April and the third at Tuks on 29 April. A winning university will be crowned after each meet, and the overall winner will be decided based on the combined points tally from all three evenings.
The meets will be conducted under the rules of the International Atletics Federation (IAAF) and Athletics South Africa (ASA).
Each athlete may only compete in one individual event and one relay. Nine points are awarded for first place and seven for second place. Thereafter points decrease by one each, with the athlete in eighth place earning his university a single point.
Amongst the most exciting new initiatives of Varsity Athletics is the addition of a medley relay and a 4x100m relay involving two men and two women per team.
Each medley team includes a female 200m athlete, a male 200m athlete, a female 400m athlete and a male 800m athlete.
The Stellenbosch meet starts at 18:45 on Monday 15 April. It concludes with a men's hostel relay at 20:40.
All the events, starting times and competitors in Stellenbosch:
18:45: Men's High Jump: Luvo Nkewu (Maties), Craig Canham (Tuks), Brandon Prinsloo (Pukke), Ruan Claasen (UJ), JVA Steytler (Kovsies), Garth Ellis (NMMU), Zakhele Mailane (TUT), Clyde Tuiters (UWC).
18:45: Women's High Jump: June Roelofse (Maties), Michelle Pretorius (Tuks), Bianca Erwee (Pukke),  Chanell Range (UJ), Leandri Botha (Kovsies), Morita Botha (NMMU), Eileen van Zyl (TUT), Emilia Adonis (UWC).
18:45: Men's Shot Put: Jannie Briers-Louw (Maties), Gerhard de Beer (Tuks), Constant van Rooyen (Pukke), Jaco Engelbrecht (UJ), Ryno van Winkel (Kovsies), Chad Herman (NMMU), JP Nel (TUT), Jose Julies (UWC).
18:45: Women's Discus: Marga Vermaak (Maties), Maryke Oberholzer (Tuks), Lindie Liebenberg (Pukke), Chante Loots (UJ), Eunice Olevano (Kovsies), Ischke Senekal (NMMU), Tiny Nkosi (TUT), Robin Bethanie (UWC).
18:45: Men's Long Jump: Roelf Pienaar (Maties), Francois Coetzee (Tuks), Willem Coertzen (Pukke), Zarck Visser (UJ), Nardus Greyling (Kovsies), Nkosi Dlamini (NMMU), Takalani Munyani (TUT), Daniel Nsumba (UWC).
19:10: Men's 110m Hurdles: Gary Morris (Maties), Kobus Moolman (Tuks), André Storm (Pukke), Dylan Greyling (UJ), Emmanuel Papgis (Kovsies), Christo van Eeden (NMMU), Tshepo Nyathi (TUT), André September (UWC).
19:15: Women's 100m Hurdles: Carli Gey van Pittius (Maties), Rikinette Steenkamp (Tuks), Mihandra Dorfling (Pukke), Tracy-Leigh Cullis (UJ), Ansulet Potgieter (Kovsies), Charnel Welmans (NMMU), Talitha Verster (TUT), Nicole Dirk (UWC).
19:20: Women's 3000m: Thineke Fourie (Maties), Stella Marais (Tuks), Rosalyn Laurens (Pukke), Ashleigh Schnetler (UJ), Anneke Gildenhuys (Kovsies), Monique Jordaan (NMMU), Portia Ngwenya (TUT), Amy Abrahams (UWC).
19:35: Men's 100m: Heinrich Fortuin (Maties), Akani Simbine (Tuks), Simon Magakwe (Pukke), Waide Jooste (UJ), Gideon Trotter (Kovsies), Riaan van Huyssteen (NMMU), Lebakeng Sesele (TUT), Brent Stevens (UWC).
19:40: Women's 100m: Nabeela Parker (Maties), Elzette Buys (Tuks), Melissa Hewitt (Pukke), Chante van Tonder (UJ), Lonwabo Makapela (Kovsies), Tasquane Hufkie (NMMU), Afikile Nyangwa (TUT), Bernice Roman (UWC).
19:45: Men's 3000m: Craig Burns (Maties), Adam Lipschitz (Tuks), Elroy Gelant (Pukke), Jeromy Andreas (UJ), Dumisane Hlaselo (Kovsies), Luyolo Dyubhele (NMMU), Gladwin Mzazi (TUT), Marco Buys (UWC).
19:45: Women's Shot Put: Chris Mari Prinsloo (Maties), Sonia Smuts (Tuks), Gezelle Bernard (Pukke), Biancka van Rooyen (UJ), Cecile Meyer (Kovsies), Kara Willemse (NMMU), Glory Phaahla (TUT), Chandré Fredericks (UWC).
19:45: Men's Discus: Wynand Carstens (Maties), Charl Grobler (Tuks), Ruan Murray (Pukke), Donovan Snyman (UJ), Ricus Roux (Kovsies), Camble Kidson (NMMU), Rudolf Van Vuuren (TUT), Ulrich Damon (UWC).
19:45: Women's Long Jump: Birdie Carstens (Maties), Lynique Prinsloo (Tuks), Carla Marais (Pukke), Kelly Kingwill (UJ), Danelle Erwee (Kovsies), Courtney Du Plessis (NMMU), Susana Mafua (TUT), Tamryn Cupido (UWC).
20:00: Men's 400m: Jaden Flagg (Maties), Jacques de Swardt (Tuks), Nijel Amos (Pukke), Rhodwin van Vuuren (UJ), Wayde van Niekerk (Kovsies), Thando Loliwe (NMMU), Thapelo Modishana (TUT), Rodwell Ndlovu (UWC).
20:05: Men's Mile: Jacques Pretorius (Maties), Charles Nel (Tuks), Jerry Motsau (Pukke), Clinton Swanepoel (UJ), Windy Jonas (Kovsies), Amos Nyongu (NMMU), Stephen Mokoka (TUT), Gilbert Korir (UWC).
20:10: Women's 400m: Justine Palframan (Maties), Anneri Ebersohn (Tuks), Arista Nienaber (Pukke), Rita Obisi (UJ), Rizani van Aswegen (Kovsies), Annica Coetzee (NMMU), Pertunina Obisi (TUT), Rozaan Joubert (UWC).
20:15: Women's 1500m: Heleen Malan (Maties), Mandie Brandt (Tuks), Marlise Jordaan (Pukke), Maxine van Deventer (UJ), Danel Prinsloo (Kovsies), Natascha de Villiers (NMMU), Thembi Baloyi (TUT), Hanli Jordaan (UWC).
20:20: 4x100m relay
20:25: Medley relay
20:35: Women's Hostels relay
20:40: Men's Hostels relay
About ASEM Varsity Sports:
Advent Sport Entertainment and Media (ASEM) was founded by Francois Pienaar in October 2009 and has offices in Cape Town and Johannesburg.
ASEM Varsity Sports is a wholly owned subsidiary of Advent Sport Entertainment and Media and the exclusive service provider to the University Sports Company (USC) and its participating universities. ASEM Varsity Sports provides a unique opportunity to connect with the Collegiate community in South Africa through sport and entertainment.
The USC's main objective is the administration, development, co-ordination and promotion of non-professional sport between the higher education institutions in South Africa. The organisation plays a vital role in connecting operational students, active students and alumni.
Sport remains one of the most powerful marketing platforms. In South Africa sport has been a catalyst for change and nation building in our young democracy.
FOLLOW US ON:
Website: www.varsitysportssa.com
Twitter: @varsitysportssa
Facebook: www.facebook.com/varsitysportsSA