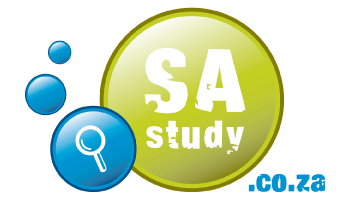 Jean-Marie Neethling – A Student Success Story
My life pretty much started at the age of nine, when I first discovered swimming. If I had to pinpoint when my love for it started, it would be the feeling of belonging I felt when swimming.
In 1999, at the age of nine, I won the SA Schools Gala. I knew that it was the start of something that would last a lifetime! 11 years later, it still is a major part of my life!
Disappointments were a certainty, even at a very young age. My parents always encouraged me. I made the national team in 2005 after winning silver and bronze at Senior Nationals at the age of 14. This was a huge achievement!
In 2006, I was the youngest member of the South African Commonwealth team to participate in Melbourne.  As far as I was concerned there was no pressure, it's an opportunity of a lifetime and I should enjoy it!
I broke the senior SA record in the 200m individual medley, placed 6th and 7th in the 200m breaststroke. Little did I know how much pressure this would cause me in the near future! I was a wreck in the next few championships, scared of any swimmer beating me or breaking my record. That fear caused me to lose myself, to lose all the confidence I had in myself!
I missed the following national team selection. Needless to say, it was a huge disappointment. I felt embarrassed and sad. I realised how much pressure I was facing, being an SA record holder and sister of an Olympic champion.
In 2007, the year I matriculated, I decided to focus more on my academics and matriculated with four distinctions. In 2008 I travelled to Bath in the UK and swam well, things were looking up for the Olympic Trials in April. That was when the first blow hit me, I fell very ill in the last two weeks of my stay and was diagnosed with measles. I couldn't finish the trials and as a result, did not make it to the Beijing Olympic Games.
I was crushed, but ready to fight back! In 2009 I fell ill again. After many medical tests, I was diagnosed with Glandular Fever. I was ordered to stay out of the water for 2 months! On top of it, I strained my ankle and had to wear a cast for six weeks after trying to master three ball room dance sequences for a fundraiser. It felt as if my world was tumbling down at a very fast rate!
My brother granted me the opportunity to live with him in Pretoria whilst training with his swimming squad. Things were finally looking up for me!  In 2010, I started my own swimwear range called JMN Swimwear and started my LLB Degree through the University of the Free State! In April this year, I swam at the nationals and for the first time since 2006, I was in the race again! I can't even describe the joy after completing the 200m Breaststroke! I won silver and gold after only four months of training. Adding to my blessings, I was chosen as the face and spokesperson of the Nimue skincare range.
It is hard to believe, when looking back at my journey, that I have endured so much and received so many blessings, gained the world and lost it all again. I am still going strong with enthusiasm and passion, simply because I know the best is yet to come!
​