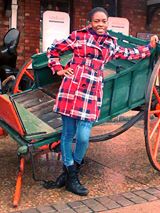 Future Stars Finalist: Ronewa Nematswerani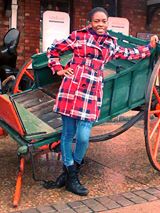 Ronewa Nematswerani, 20, Cape Town
I dream of becoming a…
Pharmacist
I'm living it now by…
Studying organic chemistry and biochemistry.
I'm going to do it with…
By completing my degree at Stellenbosch University.
I believe I am a leader and role model because…
My classmates come to me seeking for extra help in chemistry and I help them with passion.
I believe I have a positive, 'never give up' attitude because…
When I don't do well in my tests I go straight to my lecturers and let them correct my mistakes. I don't sit down and cry that I didn't do well. This helps me to stay positive towards my dream.
I believe the only way to success is through…
Hard work, teamwork and positive mindset.
I have overcome the following challenges…
Financial problems in my family and weakened by people surrounding me.
Follow Ronewa on Twitter: @newie_nems
View Ronewa's video on "Why she is the next Future Star"
Go to the Future Stars Awards page