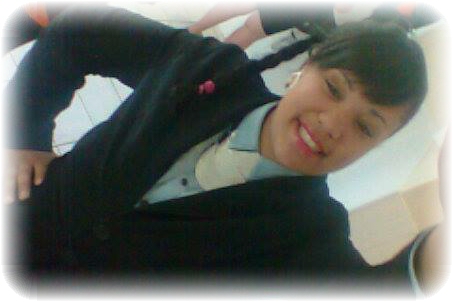 Future Stars Finalist: Courtney-Lee Petersen

Courtney-Lee Petersen,19, Cape Town
I dream of becoming a…
I dream of becoming an influential Marketing Executive. I dream of becoming someone who is able to grow by inspiring and motivating others, especially the youth of South Africa.
I'm living it now by…
I am currently studying towards a degree in Bachelors of Business Administration and am going to intern at a marketing company in June. I am also very active with the Peer Educators Society in which we guide and educate the youth on basic life skills as well as mentor them into making positive decisions about their future.
I'm going to do it with…
I am going to do it by completing my degree at TSiBA Education and by continuing my work with the youth and high school students on how to make better choices. I will be completing my journey along with the guidance of peers, family and any other person who is willing to guide and influence me in a positive manner.
I believe I am a leader and role model because…
I believe I am a leader and a role model because I am always the one who is nominated as group leader or into roles of authority at campus. I feel that I am a leader because I am able to communicate effectively and am able to guide my peers into making positive or appropriate decisions. People tend to trust me as they will always speak to me about any issues or concerns whether it be personal or academic. I also believe in leading through following, I am able to see and understand most sides to a situation and draw onto conclusions from there.
I believe I have a positive, 'never give up' attitude because…
I believe I have a positive 'never give up' attitude because there is always tomorrow and no matter how much it might rain today – the sun will come again. I pray about everything that I do. I have spent a great deal of my life in circumstances which were out of my hands. And with each day that passed I had realized that whether I am positive or negative about building myself a better future, the time will pass. I therefore took that moment as a milestone and started finding a direction for my life. And eventually, the bad times had passed and I found myself at the end of my high school career and at varsity. I have a never give up attitude because I focus all of my attention on working on solutions to any problems or challenges which I face.
I believe the only way to success is through…
I believe the only way to success is through no shortcuts. The way to success is about hitting rock bottom and learning from it. It is about making mistakes and growing from it. Growing up no one ever said that "getting there" would be easy but I believe that through the right mind set and goals anything is possible. Hard work, determination, consistency, time management, relationship building, networking, team work and prayer are the components of reaching success.
I have overcome the following challenges…
– Lack of finances: In my first year of high school (grade 8) I was barely able to attend due to there being a lack of money for traveling but I had passed it on my first attempt. I would also not have been able to study further if it was not for an institution such as TSIBA.
– Parental Divorce: This is never easy for any child. I was able to focus myself on my education and deal with this situation.
– Family Retrenchment.
Follow Courtney-Lee on Twitter: @courtas11
View Courtney-Lee's video on "Why she should be the next Future Star"
Go to the Future Stars Awards page