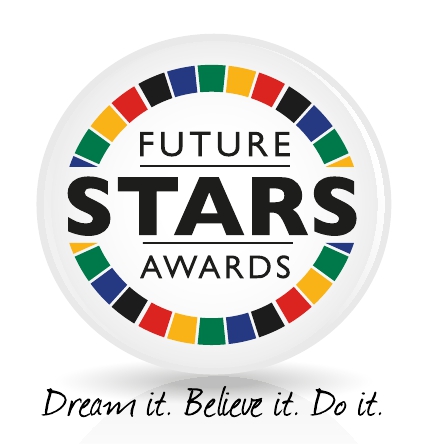 And the 2014 Future Stars winner is…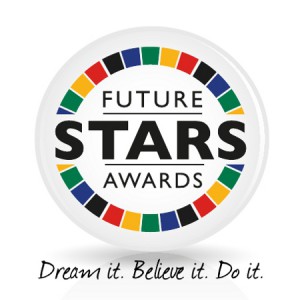 The finalists for the 2014 Future Stars Awards finalists have been announced and profiled on www.SAstudy.co.za since the middle of May 2014. These 2014 Future Stars Awards finalists inspire us to believe in the future of South Africa and we celebrate them during the month of June, as part of our Youth Day Celebrations.
The youth talk of hope, perseverance and hard work, even though life is hard for them. Divorce, death of family and not having the financial resources to study are facts of life. So is going to bed hungry. Yet, they dream of achieving, so that they can succeed to look after their mothers, make a difference in their communities and be role models for others. They don't let circumstances hold them back –they've figured out how to fund their studies and how to use technology to get their friends to vote for them. They are the Future Stars – they inspire us to believe in the future of South Africa. They are not the "entitled" youth, we so often accuse them of being – they are hard working, hopeful, and willing to make our future better.
The judging event of the 2014 Future Stars Awards took place on 11th of June 2014, campaign sponsors as well as guest judges  were assigned to score these top 10 finalists based on specific campaign criteria.
The 2014 Future Stars winner, Kabelo Mohlatlole (18), from Polokwane believes his key to success is to turn threats into opportunities and to keep a hopeful and victorious outlook on life. He is still currently at school and dreams of becoming a journalist after he has completed Matric this year. He is currently living his dream by writing articles for a local mine magazine on issues happening in his community as well as motivational poetry for learners.  He is currently a member of the Youth Leaders organisation at his school and helps other learners to make informed decisions on their career paths.
Coming in close second, is Keaton Harris (19), from Cape Town, who places value in hard work, determination, strong family bonds and an enduring faith in his God. He believes that his positive attitude results from never taking his "eyes off the prize", which is helping him focus on his goals rather than his obstacles. He dreams of becoming a cardio-thoracic surgeon by studying medicine at Wits.
Don Maisels (18), the third runner up is also from Cape Town and believes perseverance, empathy and respect are keywords to live by. He is dreaming of becoming a doctor and is living it by being involved in community service projects for disabled individuals.
Ishmael Ramushu (21),  from Polokwane who maintains a strong belief in himself and believes in mustering the courage and leaving no stone unturned in working towards one's dream. "One must never give up or compromise one's values".
Tholinhlanhla Thwala (21), in 5th place from Ingwavuma is also community focused and dreams of becoming a CEO for an HIV/AIDS organisation and is studying a Bachelor of Social Sciences, while working towards promoting campus health.
Click to view the rest of the Top 10 finalists.
The Future Stars Awards is an initiative that is focused on inspiring leadership and confidence in the future.  This innovative campaign was created to inspire our future stars – and others to realise that our youth are phenomenal.  Simply by sharing their dreams online on www.SAstudy.co.za  – and then getting their friends and other youth to vote for them, they are sharing their inspiring stories and motivating others to dream of a better future, by focusing on the power of education to change their circumstances.
Argo, the multimedia publisher behind the Future Stars Awards, believes in inspiring impact in South Africa– and engages with committed brand leaders TSB Sugar, Mindset TV, Metro FM, Eduloan and NYDA to build confidence in our future as well as the youth that will create the future. Priizes were sponsored by Eduloan, Van Schaik Bookstore, Massmart and Argo.
Follow Future Stars Awards on Twitter: @FutureStarsSA