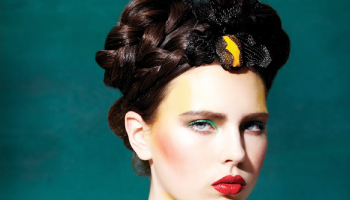 Dream Job: Luxury Fashion Accessory Designer. Colette Tells You How To Get There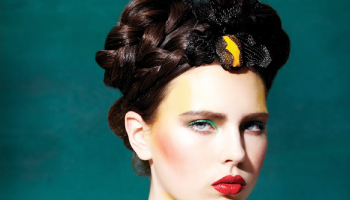 Note: This interview was conducted by Her Campus
Name:
Colette Malouf
Job Title:
Creative Director and CEO at Colette Malouf, a luxury fashion accessories brand
Colleges:
Boston University/Major: Communications, Minor: Portuguese and MIT/ Executive Masters Program
Website:
www.ColetteMalouf.com
Twitter Handle:
@ColetteMalouf
Her Campus:
What does your current job entail?
Colette Malouf:
My job's overarching responsibility is to guide my vision and direct each department's strategic initiatives.
HC:
Is there such a thing as a typical day?
CM:
It's cyclical, so the cycle is six months with two seasons. The beginning of the design phase starts with research. I'm always collecting ideas and inspiration, so that's a given — it's collected impressions over a lifespan. The beginning of the design cycle starts with going to trade shows and going to my resources, shopping materials, and seeing what materials inspire me. I see which ones excite me most (beads, fabric and trims). I also meet with people, who do custom work for me, and I explore possibilities for glass, metal, resin and hand crochet wire. When I design jewelry I sketch to create designs that are made into models for resin or metal. Some of my design process happens through a sketch, some through hand manipulation and some through explaining what I want to others. Sometimes I need a technician or an artist to make a sample in order to move on to the next stage of the design. Currently, I'm working on laminating metal mesh and, for instance, I'll give the factory color concepts and they will give me swatches to make a decision.
The next stage of the design process is to turn my ideas into a linear format (called a "line plan") and decide, for instance, on how many headbands, how many earrings and how many of each shape within each material I need to express my vision. I create the first designs and then we produce several samples.
After the design phase, we set up the marketing phase. We photograph every product, produce a photo shoot with a model, create a look book and our order forms, and write press releases and product information to help our customers understand how to wear our products.
Next, we go into selling mode. I travel to Paris to do trade shows, and then we meet with customers from around the world in our SoHo showroom. Then I start the whole cycle again—back into design mode!
HC:
What was your first entry-level job in your field and how did you get it?
CM:
I worked at Bergdorf Goodman in the accessory department, which was not a hard job to get. After eight months I left to help my family sell their eveningwear company. When I got there I made the biggest sale clearing 25 years worth of samples to Patricia Field (the costume designer for Sex & The City). At the time, she was known for owning a funky store on East 8th street. An eccentric underworld New Yorker, Patricia bought my family's entire collection of couture-jeweled silk and velvet caftans, quilted robes, and cashmere sweaters with ostrich feathers. All of these items were from the 50s, 60s, and 70s. She set up her window with the entire collection and dressed her assistant Alan (who my father thought was named Ellen because he was so androgynous) in drag. Alan became Ellen with pink lipstick, cat-eye glasses and ostrich feathers around his neck. That certainly pushed me into fashion!
Soon after, I started playing around with remnants from my father's company and came up with the idea of what I called the "Malouf Pouf" (a fabric Juliette sleeve for the ponytail) after seeing a dress with a puffy sleeve. I created my first collection and I went to all the best major stores in NY — the stores we used to call "the B's": Bergdorf's, Bendel's, Barneys, Bloomingdales, and Bonwit Teller, selling to all five immediately. The year was 1987.
HC:
What is one thing you wish you knew about your industry when you first started out that you know now?
CM:
I wish I had worked in my industry, developed relationships with people and learned how things work before I started to run a company just out of school, not knowing anything and or anyone.
HC:
What words of wisdom do you find most valuable?
CM:
My grandmother always said, "You can't clap with one hand." Teamwork is very important.
HC:
What is one mistake you made along the way and what did you learn from it?
CM:
I've always been very focused on what we call top-line growth: sales, marketing, new product, new ideas. I'm a designer and an entrepreneur, so I only think about what I can do that's new, innovative, and different. Spending money on those things at a faster pace than the income that comes in and not watching expenses is what gets people in trouble. What you spend has to match what you earn, and that's a general rule.
HC:
What is the best part of your job?
CM:
When my customers are excited and feel good about themselves.
HC
: What do you look for when considering hiring someone?
CM:
I look for people to be proactive, curious, assertive, and have a hunger for learning.
HC:
What advice would you give to a 20-something with similar aspirations?
CM
: The most important thing to do is to start your career — whatever it is — with a great mentor so that you have a good model. Look around and find someone you can shadow or someone you can volunteer to help somehow. You'll see how they organize themselves, how they prioritize their work and their life, how they treat other people, how they deal with problems, and you'll just inherit good habits. It will make such a difference because it's not like reading a textbook. You're absorbing everything when you're learning by listening, feeling the energy, observing, and experiencing. It's the most powerful way to learn.
Article by
Her Campus