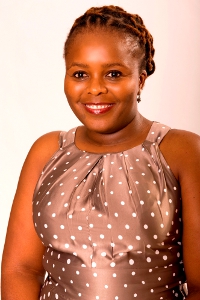 Parents play a fundamental role in building financial literacy capacity amongst youth
With the spotlight being on youth this month, a huge focus remains on empowering young people and encouraging their participation in the country's socio-economic activities. One such area where serious intervention is required is financial literacy.
Educating children and teens about money has been, until now, largely left up to parents who more often than not know little about how to manage their own finances. Whilst youth in Africa accounts for more than 65 percent of the population and with more than half of the youth being unemployed in South Africa, a serious call to action is required to build financial literacy capacity amongst the youth.
According to Boitumelo Mothoagae, Head of customer retention and financial adviser at Liberty, "Simple tips such as; not spending money when there is no need to, save regularly and ensure that you are saving at least 10% of your pocket money, never buy something on credit, pay cash for goods where possible, buy assets not liabilities are just some of the simple financial literacy lessons you can teach your children from a young age."
Financial literacy plays a pivotal role amongst youth where unemployment is as high as it is and also for those who aspire to own their own businesses. However, the challenge is that there is no structured educational outlet where they can learn the tools and techniques to successfully operate an enterprise.
"Youth are looking at ways of generating an income for themselves through entrepreneurial ventures," says Mothoagae. "By harnessing the skill of making your money work for you at a young age, you are less likely to have your businesses fail and can avoid the same mistakes your parents made."
For parents who are uncertain about where to start in helping their teens and children around money matters, here are a few pointers.
Give an allowance and tie it to chores around the house
If they want something, advise them that they can have what they want but that they don't get it for free
Ensure that a portion of their allowance always goes into savings
Put spending money and saving money in different places
Reserve a portion of savings for charity
Talk about your finances with your children and use play/monopoly money to help explain
Help them start a business
Mothoagae concludes, "If we are serious about nurturing our youth towards income creation, we have to start implementing relevant programmes within the school system as well as in the workplace that will help empower them with the necessary set of financial skills."
*Liberty Group is an Authorised Financial Services Provider in terms of the FAIS Act (Licence no. 2409). The information contained in this communication, including attachments, is not to be construed as advice in terms of the Financial Advisory and Intermediary Services Act of 2002 ("FAIS") as the writer is neither an appointed representative of Liberty, nor a licensed financial services provider as contemplated in FAIS. Please consult your financial adviser should you require advice of a financial nature and/or intermediary services.