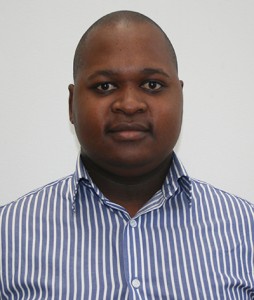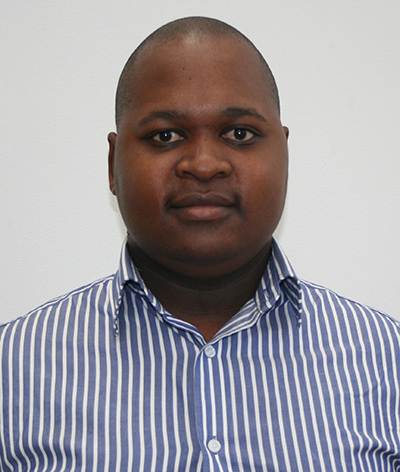 Alumnus Thulani Fakude, 26, has been nominated as a member of the World Economic Forum's Global Shaper Community. This Community enables youth under the age of 30 years to participate in influencing the global agenda. The nomination recognises Fakude's potential to contribute towards shaping the future of the world through inspiring leadership.
Selection as a member of the Global Shaper Community is by invitation only, to "the most exceptional young people who are motivated to use their leadership potential to improve society, both in their local communities and at the global level", according to the nomination letter dated 26 April 2013. Shapers are the voice of youth at World Economic Forum events.
Commenting on his nomination, Fakude said, "I am excited to be part of this dynamic community of emerging leaders. I see my selection as a unique opportunity to learn, share ideas and to collaborate with the best brains towards the advancement and sustainable development of South Africa, the African continent and indeed the world."
Thulani Fakude (BA 2010) is a Business Development Executive at Sage Pastel BEE123 and a part-time Honours student in Media Studies at Wits. In 2012, Sage Pastel nominated him to attend the Tomorrow's Leaders Convention as a promising young leader bound for the boardroom.
Fakude fulfilled multiple leadership roles as an undergraduate. He served in various capacities on the SRC, the Gauteng Student Chapter of the Black Management Forum, and the Wits Student Chapter of the Association of Black Securities and Investment Professionals (ABSIP).  Under his leadership, ABSIP secured phenomenal speakers such as former President Thabo Mbeki who delivered a lecture in September 2009 – his first public lecture since leaving the Presidency. Fakude received the Vice-Chancellor's Student Leader of the Year Award in October 2011 for his contribution to youth and community development.
Fakude's other initiatives include co-supporting a South African child from a marginalised community to attend a private secondary school, and volunteering as an English language adult educator. Through the Make a Difference project, 200 orphans received stationery and food that Fakude secured through sponsorship. He championed the Global Dignity Day Programme at Southview High School, through which more than 300 learners received career guidance and motivation under the theme 'Finding Your Dignity through Education.'
Fakude was among the 100 Global Shapers from Africa who gathered at the Shape Africa – Social Innovation conference in Cape Town on 6-7 May 2013. Here delegates identified the continent's most pressing challenges (unemployment) and brainstormed a roadmap to develop Africa's potential. This inaugural meeting of African Shapers preceded the World Economic Forum on Africa conference, themed 'Delivering on Africa's Promise', which followed on 8-10 May.
"The World Economic Forum has successfully established a history of engaging young leaders to positively and proactively impact the global agenda," says the Founding Curator of Global Shapers (Johannesburg Hub), Vuyo Jack – also a Wits alumnus (BCom Hons, 1998).
Fakude is also an ambassador of One Young World, a global forum of exceptional youth leaders. He is a member of the One Young World Johannesburg Advisory Board for the Summit taking place in October 2013.
The Global Shapers Community is a network of hubs developed and led by young people below the age of 30, who are exceptional in their potential, their achievement and their drive to make a contribution to communities. The community was set up in 2011 as part of the World Economic Forum's commitment to help young people give back locally, take action on issues they care about, and positively disrupt global policy discussions. As innovators, digital natives, and those most impacted by today's policy decision, they deserve a seat at the table. There are more than 220 hubs in cities around the world undertaking projects in their respective cities and towns that have a local impact. There are more than 50 hubs established across Africa.
 Article issued by University of Witwatersrand