UJ Law graduates better prepared for work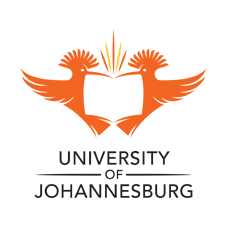 The UJ Faculty of Law was ranked among 200 top universities globally in 2013 by the QS University Rankings. Graduates better prepared for legal practice, an edge in International Law, leading rated researchers and exceptional student support contributed to this, says the Faculty's Executive Dean.
In early 2014, the Faculty of Law achieved its first ranking in the top 200 universities globally, when the Quacquarelli Symonds (QS) University Rankings by Subject for 2013-2014 were released.
UJ Law attained an Employer Reputation score of 62.50. Overall the University was ranked at number four in respect of Law among South African universities, behind UCT in first, University of Pretoria (UP) in second and University of the Witwatersrand (Wits) in third place.
In-demand graduates
Employers hire UJ Law BA (Law), BCom (Law) and LLB graduates because they're more prepared for the world of work than a number of their peers, says Professor Patrick O'Brien, Executive Dean, Faculty of Law, University of Johannesburg.
This is primarily because UJ Law delivers as balanced as possible an education to undergraduates, he says.
UJ Law graduates are attractive to employers because of their balanced law education and clinical experience, says Professor Patrick O'Brien, Executive Dean, Faculty of Law, University of Johannesburg. The Faculty is rated among the top 200 universities world-wide for its academic stature, reputation of its graduates at employers and publication of research.
"We include the traditional branches of Private Law, Mercantile Law, Public Law, and Procedural Law in our LLB in a balanced manner, which is not the case at all our local universities at undergraduate level," says O'Brien.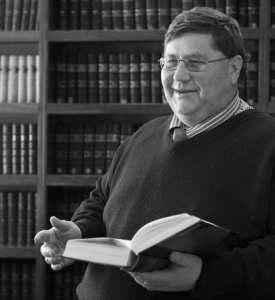 Real-world experience
UJ undergraduate students do compulsory course work at the Law Clinics, also unusual at South African universities.
"Balancing our law education and adding compulsory clinical experience make our graduates attractive to prospective employers," he says.
"Our final year LLB students work on actual cases with real clients and are supervised by practicing attorneys.  Employers always comment specifically on the graduates' Law Clinic experience. They think our students are more prepared than those who do not have access to undergraduate clinical work. When they start working it is easier for them to adapt to legal practice than those who did not have that experience."
Most universities cannot provide clinical experience for all undergraduate Law students – often a Faculty can afford only one clinic because these are extremely expensive to run. However, because of exceptional support from the UJ management structure, the Faculty runs three law clinics that can accommodate all its students, says O'Brien.
International Law
The UJ Law Faculty was awarded the NRF Research Chair in International Law for the cycle 2013 – 2018 which is renewable for a further five years. The Chair is filled by Prof Hennie Strydom who is a professor in Public International Law in the law faculty. The Faculty's flagship research programme in International Commercial Law and existing expertise in Private International Law also create further opportunities for collaboration with the NRF Research Chair in International Law.
Post-graduate options
Postgraduate law students can work towards a Maste'rs or LLD degree within four of the five Faculty departments: Mercantile Law, Private Law, Procedural Law and Public Law.
Comprehensive student support
More than half of the UJ postgraduates come from other universities, the main reasons being the reputation of the Faculty as well as its excellent funding and exceptional support to undergraduates, says O' Brien.
"Most of our students are first-generation university students in their families. We truly care about our students from their first year through to graduation.
"The Faculty also provides students with opportunities to expand their international and professional experience, for example to attend moot court competitions locally and abroad and to attend summer programmes at prestigious foreign universities and international institutions like the the Hague Academy of International Law."
First-year support
"On the academic side, all first-year lecturers serve on an active first-year students' committee. We introduce first year students to various members of the law profession, where they have the opportunity to interact with them," says O'Brien.
"For many years now we have been appointing a highly-committed academic member of staff as the first-year students' mentor. The Faculty's first-year programme includes an integrated tutor system, the varied use of technologies in support of student learning and the promotion of learning communities and collaborative learning. The structured first-year programme of the Faculty includes visits to the High Court, a Magistrate's Court and the Constitutional Court."
International students
The Faculty of Law attracts Master's students not only from countries on the African continent, but also from countries farther away like India, France and Germany.  Undergraduates from several universities may complete UJ coursework for credits at their home university, something which is particularly popular amongst students from Reykjavic University (Iceland) and the Free University of Amsterdam.
Expert Faculty staff
The Faculty of Law has 45 full-time staff members, of whom 19 hold PhDs or LLDs and another five are working towards their doctorates.Fifteen are professors, one an associate professor, with another 10 as senior lecturers and 19 as lecturers.
In this small Faculty, eight researchers are rated by the National Research Foundation, three as researchers with considerable international recognition by their peers: Prof D Bilchitz in Human Rights Law, Prof JL Neels in Private International Law and Prof JC Sonnekus in Private Law.
Departments and research centres
The Faculty has five departments teaching Mercantile Law, Practical Business Law, Private Law, Procedural Law and Public Law.
The South African Institute for Advanced Constitutional, Public, Human Rights and International Law (SAIFAC) – based on Constitution Hill in Johannesburg – produces advanced research, runs conferences on cutting-edge issues and helps develop younger researchers in the field.  It also seeks to advance constitutionalism in South Africa through partnering  with Constitution Hill in a debating competition in schools which educates learners about the bill of rights.
The Centre for International and Comparative Labour and Social Security Law (CICLASS) strives for the development of viable and sustainable labour law and social security (protection) systems to address inequality and bring about social justice in emerging economies.
The Research Centre for Private International Law in Emerging Countries initiated the drafting of the African Principles of International Commercial Law for the purposes of the African Union and its member states and acts as an information centre for the Hague Conference on Private International Law. it also provides training and events in the field of private international law.
Article issued by University of Johannesburg. 
For more information, see their Law Faculty website.