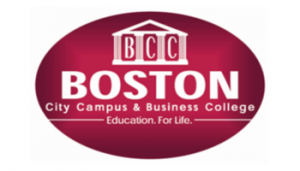 Principal Kathy Martins says that matriculants should be structuring their lives around preparation, past papers, practice and perseverance. "Many matrics are feeling burnt our right now," she says, "and they need motivation to get into the swing of things for prelims and finals. Exam preparation involves various commitments including staying up to date with school work, concentrating while you work and not allowing for distractions such as cell-phones, keeping fit and healthy, adopting the right attitude as well as planning and starting your study preparation early."
Experts and counsellors emphasise the importance of having a study plan and making sure you stick to it."It is all about time management," says Ari Katz CEO of Boston City Campus & Business College. "You need to work out a plan that includes time for studying, sports, hobbies and socialising, but more importantly you need to commit to your plan."
When working out a study plan divide the time available so that you give appropriate attention to all subjects, mathematical and science subjects require more time because success in those requires heaps of practice, while others such as Life Orientation focus on the portfolio and require less time during intense study periods.
Work out how long you can study for at a time: a good guideline is 50 minutes a session with a 10 min break in between. You need to be disciplined as well, which means when the break is over, put down the cell-phone and follow the study plan. Good study methods need to be practised so that they become a habit!
If you are able to set aside a specific study spot that is ideal. Create the right environment that is conducive to studying. Whether it be your bedroom, the local library or community centre, find a place where you feel most comfortable and able to concentrate.
The area needs to be uncluttered, comfortable and have good lighting.
A major contributing factor to exam success is thorough study methods. Exams are about testing both memory and understanding – the two go hand-in-hand. Several methods can be used to memorise your work: these include using mind maps, cartoons, rhymes, word association or grouping information into logical clusters.
"Active studying methods work best – saying your work aloud, explaining it to an adult or friend or drawing pictures or writing notes. This 'see-hear-do' method is what we based the Boston tuition methods on, and in the past 22 years it has proved to be an outstanding success for all types of learners." comments Ari Katz.
One can also never underestimate the power of repetition and the old adage of 'practice makes perfect'. Repeating and practicing examples is an excellent way of preparing for exams. This may mean going through work already done or doing past papers or extra worksheets.
This will also help when the time comes to actually answering exam questions. Rather than just reiterating information you need to be able to use it. Understanding what the question is asking and what is required is important – you need to understand what the examiner wants and in how many points, before you begin your answer. Memorising and understanding your work will assist you in answering logically and coherently.
Your brain cannot function unless it is getting the right fuel, so part of study programme should include eating healthy food, exercising and getting plenty of rest.
"Studying encompasses more than just sitting in front of your books – it is a process, which if followed properly will lead to success and a sense of personal achievement as well as opening doors to a future career."
At Boston you are offered assistance with career counselling and doors are open to the public to sit for a career compass assessment to discover your interests, talents and skills in order to make an informed career choice. Boston City Campus & Business College guarantees a warm welcome to all and will answer all your questions.
Applications for 2014 are now open, for more information contact our national call centre on 011 551-2000 or visit 
www.boston.co.za
.