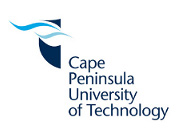 Interested in a science based career? Then look no further than CPUT.
The university is still accepting applications for the following courses: Food Technology, Analytical Chemistry, Nature Conservation and Oceanography.
These courses offer students hands-on practical training in state-of-the-art-laboratories as well as an opportunity to hone their skills in the workplace.
And with a shortage of skilled graduates in the science and technology fields, those who opt to make CPUT their academic home, are sure to reap the benefits once they graduate.
Individuals who are interested in learning the science of food will fare well studying Food Technology, a course that focuses on the physical, microbiological and chemical composition of food.
These skills are in huge demand with large food manufacturing companies offering graduates employment opportunities in quality control, product development and the production management sector.
Interested in a research and development based career? Then a qualification in Analytical Chemistry is the right fit. This hands-on course skills students to apply basic principles and techniques of chemical quantitative and qualitative analysis, quality control of raw materials and finished products.
Individuals who are keen on pairing their science skills with their love of the outdoors can consider applying for the Nature Conservation or Oceanography courses.
Both courses equip students with a comprehensive range of technical and research skills for employment in the nature conservation sectors.
Applications for these courses close on 31 October 2013. A late application fee of R150 applies.
* A select number of courses are accepting late applications for the 2014 academic year, view these courses here.
Article issued by CPUT