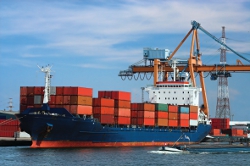 As South African businesses continue to expand their footprint into Africa to tap into the continent's expanding consumer market and growing middle class, so the shortage of managers with suitable high-level skills in export and supply chain management is becoming increasingly apparent.
The importance of addressing this need, particularly within the African context, is borne out by the likes of McKinsey Consulting's 'Rise of the African Consumer' report. Among other things, the researchers noted that building an efficient and well-managed distribution network can have an enormous impact on financial performance" of a business. The report further emphasized that creating a strong route to market, while challenging given Africa's fragmented retail environment, "if done well can create competitive advantage".
Similarly, a key component of the 2013 SAPICS (Association for Operations Management of Southern Africa) Conference, held in June, was around an identified skills shortage in supply chain management and the finding – as determined by industry managers themselves – that operational ability is not in short supply, but that management skills within the supply chain are sorely lacking.
The IMM Graduate School of Marketing (IMM GSM) has identified this industry need and now offers a Bachelor of Commerce (BCom) degree in Marketing and Management Science. This has a special emphasis on training students in the science of managing the supply chain in order to support the marketing function through the optimal delivery of goods and services to customers.
"This qualification combines the marketing function with the critical supply chain functions of distribution, logistics and project management, with a strong focus on practical and relevant business research," says Peter Bezuidenhoudt, CEO of the IMM Group. "It is an ideal qualification for supply chain management professionals who wish to capitalise on the IMM GSM's proven track record of distance learning programmes for working adults."
The BCom degree in Marketing and Management Science is at Level 7 of the NQF and takes a minimum of three years to complete. It is complemented by a Higher Certificate in Export Management (Level 5 on the NQF) and a Diploma in Export Management (Level 6 on the NQF).
SAPICS has come out in support of the new degree. "We are very excited to have an association with IMM GSM and support the new BCom Supply Chain qualification," says Liezl Smith, Director and outgoing President of SAPICS. "There is still a gap in the supply chain link between the marketing function and the fulfilment side. We believe that, if collaboration and understanding can be fostered between those functions, it will bridge that gap."
She said SAPICS would provide best practice supply chain knowledge to the IMM GSM which, in turn, would give supply chain managers insight into the marketing function.
Registration for the degree, diploma and certificate programmes occurs twice per year. Students can still register with the IMM GSM until 1 August 2013 to commence studies in the second semester.
Article issued by the IMM Graduate School of Marketing