Queens College visits CPUT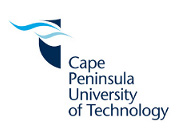 CPUT and Queens College in New York have much in common.
Both institutions place a high priority on ensuring students have access to affordable and exceptional education and that they produce graduates who are socially responsive.
These similarities and other areas of common ground were recently discussed when a delegation from Queens College met with Vice-Chancellor Dr Prins Nevhutalu and the university's Executive Management, to discuss possible areas of collaborations.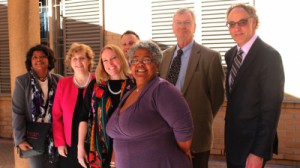 MUTUAL INTEREST: The Director of the International Office, Merle Hodges with the delegation from Queens College in New York
The visit to CPUT is in preparation for the institution's year of South African celebrations that will take place next year.
Vice President for Academic Affairs, Dr Elizabeth Hendry, says each year Queens College identifies one country and during that period focuses on establishing research collaborations as well as staff and student exchange programmes with institutions in the identified country.
"We are here in advance to establish relationships that will last for a long time," says Hendry.
Director of the CPUT International Office, Merle Hodges, says there is a lot of synergy between the institutions and that they are looking at setting up concrete collaborations in a number of areas.
The areas that have been identified include education, design, water and sanitation and environmental sustainability.
Article issued by CPUT. To view their profile on SAstudy, click here.