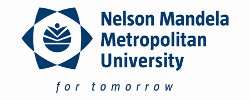 NMMU and merSETA launches drawing lab at Gelvandale High School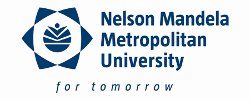 Living out the value of ubuntu, the merSETA (Manufacturing, Engineering and Related Services Sector Education and Training Authority) Chair in Engineering Development at Nelson Mandela Metropolitan University yesterday officially opened an upgraded drawing laboratory at Gelvandale High School.
The merSETA Chair has several priority projects, including the upgrading of laboratories at five technical schools: Khwezi Lomso Comprehensive School, Daniel Pienaar High School, Newton Park Technical High School, Gelvandale High School and Bethelsdorp Senior Secondary School.
Gelvandale High School is the third school to benefit from the initiative. The Chair has already upgraded the drawing laboratory at Khwezi Lomso and repaired the electrical laboratory's roof at Bethelsdorp.
"The drawing room is now completely 'computer ready' with all the desks and counters fully installed," said Gelvandale technical department head Adie Abrahams, adding the room now only needed computers and a data projector to be completely functional. Additional funding is being sought for this.
Engineering Graphics and Design (EGD) was introduced at Gelvandale High School in 2006 as a replacement for Technical Drawing. This subject was transformed to include aspects of civil, electrical and mechanical engineering and required learners to use CAD (computer-aided drafting) to present their classwork and assignments.
The Department of Education made it clear that schools offering this subject would have to provide their own drawing equipment and computers. With the majority of learners from Helenvale and Gelvandale, where unemployment is as high as 80%, it was imperative to find outside funding as the cost of taking this subject was financially beyond their reach.
"Needless to say, when the opportunity to upgrade the drawing classroom was presented to us by NMMU and merSETA, we were extremely grateful and grabbed the opportunity with both hands," said Mr Abrahams.
He said all the labour and manufacturing for the refurbishing of the room was completed within the school's workshops by three teachers, all the grade 9 to 12 technical learners and two former pupils.
"This virtually cut costs by almost half, while the electrical power points were also kindly installed at a fraction of the cost by a member of the community, Jeremy Konstabel, of JEK Electrical.
"We appreciate the effort of all involved at NMMU,'' said Mr Abrahams.
Article issued by NMMU. To view their profile on SAstudy, click here.