Prospective employers engage with UKZN students at Exhibition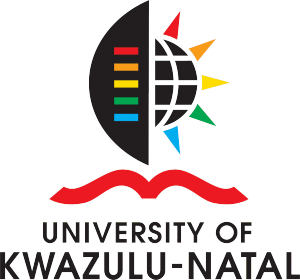 Students from the College of Law and Management Studies (CLMS) received career guidance from South Africa's top employers at the Employers Exhibition hosted by the Colleges Student Support Services at Pietermaritzburg recently.
The annual event creates a platform for students to engage with prospective employers about opportunities for personal development, full-time job opportunities, vacation employment, training contracts, learnerships, international work-placement and bursary opportunities.
Event Co-ordinator Ms Rosheena Jeawon CLMS Career Development Officer  Student Support Services said students turned up in their numbers and were keen to find out about opportunities they can explore for future careers and enhance their job search skills. Exhibitors included Ernst&Young, Unilever, Siemens and PWC to mention a few.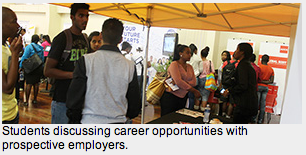 The exhibition was open for all students including first years so they can get exposed to all aspects of recruitment which will assist them in making informed career choices.
Career Information/Graduate Recruitment Co-ordinator Ms Rosheena Jeawon said the aim of the event is to ensure that students are aware of all of the employment opportunities available to them thus making it easy for them to plan for their future.
Students who missed out on this event are encouraged to attend exhibitions to be held at Westville Campus and Howard College in August. For more information visit: The College of Law and Management Studies
Article issued by UKZN. To view their profile on SAstudy, click here.