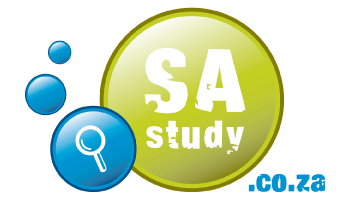 Preparing Grade 12s for Further Study
Matric pupils should start now to apply for acceptance to study at institutions of higher learning.
Applications for most institutions are already open for the 2012 application cycle.
University of Cape Town spokesperson Loga Makwela said prospective students must familiarise themselves with the programmes on offer.

"Applicants must ensure that they meet all the relevant minimum entry requirements for both the faculty and the specific degree programme in which they are interested," Makwela said. "The closing date for undergraduate applications is September 30 2011."
She said the application fee for South African applicants and the SADC region is R100. Applicants from outside the SADC region pay R300.
"The undergraduate prospectus, which is available online and on request by post, is a great source of information for prospective students.
"Applicants should ensure that all supporting documents, like examination results from Grade 11 until September of Grade 12, are submitted on time."
The closing date to submit all outstanding documents for enrolment is January 15 2012.
The University of Johannesburg spokesperson Herman Esterhuizen said application dates vary for different programmes.
"Most applications close on the last Friday of October 2011," Esterhuizen said. "The exceptions include Health Sciences, BEd (Educational Psychology) and MEd (Educational Psychology), which close on the last Friday of this month.
"Law programmes, international students and accommodation applications close on the last Friday of August 2011 and economic and financial sciences programmes close on the last Friday of September 2011."
Both universities expect students to write the National Benchmark Tests (NBT). Registration for all NBTs opened in April.
Testing dates and venues are available on the NBT website: www.nbt.ac.za
Article by
Sowetan LIVE
​