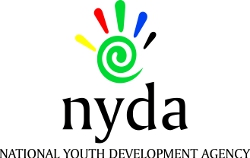 As the National Youth Development Agency (NYDA) the fight against drug and alcohol will be intensified with this year's Youth month theme focussed on curbing drug and alcohol abuse. A special emphasis on Youth Day commemoration on 16 June which will take place in Newcastle, KwaZulu Natal under the theme, Working Together for Youth Development and a Drug Free South Africa.
According to the NYDA Executive Chairperson, Yershen Pillay, "While the NYDA will implement programmes that extend far beyond just youth month, we will use this platform to try and create as much awareness around the plague of substance abuse amongst our youth. Young people explore drugs and alcohol as an escape from their daily lives of poverty, unemployment and hopelessness, this needs to be rectified. Our youth need to be more involved in service, sport and recreation in order to become healthy, valued, contributing members of society."
At the end of April 2013, the NYDA concluded a peer counselling programme in partnership with SANCA having trained 520 peer counsellors in 26 schools in the Western Cape and 180 peer counsellors in 9 schools in the Northern Cape. A further 28 young people were trained as ambassadors for substance abuse campaigns in Hammanskraal where the drug Nyaope- a new drug on the market which contains heroin, Antiretroviral drugs (ARV) and marijuana- is crippling the lives of many young people. Nyaope allegedly came into widespread use in 2010 notably impoverished townships of Durban and has since spread to all corners of South Africa.
The 'You Decide' Underage drinking programme is a comprehensive campaign to tackle the scourge of underage drinking in South Africa and the result of a partnership between The South African Breweries (SAB), the National Department of Trade and Industry, the National Youth Development Agency (NYDA), provincial departments of education and local liquor authorities. The programme was designed to demonstrate to teens that the choices they make now, can impact on their future positively or negatively. It tackles the four key influencers of a teenager: peers, teachers, communities, parents as well as the individual teens themselves.
"We acknowledge that much more needs to be done in the struggle for a drug free South Arica. The NYDA will be leading the struggle against substance abuse by assisting drug rehabilitation and awareness centres across the country. We will also lobby and work together with the Department of Social Development to ensure that more young people are trained as social workers in their communities, says Yershen Pillay.
Furthermore according to police in the Hammanskraal area, Nyaope addicts attempt to become HIV positive, since the anti-retroviral are distributed to poor HIV patients free of charge and in most cases these young people engage in criminal activities when they are high. The name Nyaope differs from location to location and in some areas it is known as Whooga or sugar, and in the Western Cape it is called Pinch.
Article released by: National Youth Development Agency