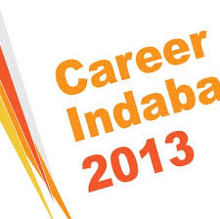 North-West University recognises cool researchers

Institutional Office – Hard work paid off for more than seventy NWU staff members who were acknowledged for excellence in research, innovation, community involvement and creativity at a gala event in Potchefstroom on Friday, 1 November 2013.
Dr Theuns Eloff, vice-chancellor of the NWU said the evening was about celebrating the fact that research is cool and that cool people excel in research.
He said the award recipients were the cream of the crop in NWU research. "You are the people who embody the research culture at the University."
He said research is cool when it makes a distinct difference to the positioning of an institution in the national higher education fraternity, when it adds to finding solutions to real-world challenges and problems and when it provides personal development and growth opportunities to people who are passionate to contribute to the Knowledge Economy.
Top honours went to Prof Abayomi Oyekale from the Mafikeng Campus. He was announced as the Most Productive NWU Researcher. Prof Oyekale's research can broadly be divided into three areas. These are environmental studies, poverty and inequality analyses and health related issues.
On environmental issues he had conducted studies on land use, deforestation, sustainable land management, climate change and sustainable use of energy. The Poverty and inequality studies focus on poverty decomposition, inequality decomposition, income shock assessment and pro-poor growth.
His health related research focusses on the impact of HIV and Aids, behaviour change, HIV vulnerability, access to portable water and its association with incidence of water borne diseases, impact of malaria on households, health risk assessment and willingness to pay for health insurance.
"It should be emphasised that the linkages between environment, poverty and health have formed the hub of my research using several econometric techniques. This award is testimony to the faithfulness of God," says Prof Oyekala.
Prof Martinette Kruger from the School of Business Management on the Potchefstroom Campus is 2013's Most Productive Junior Researcher.
The Leadership in Research Award went to Prof Marius Potgieter, director of the School of Physics at the Potchefstroom Campus. The award for the Most Productive Research Entity was awarded to the Workwell Research Unit for Economic and Management Sciences under the leadership of Prof Jaco Pienaar, also on the Potchefstroom Campus.