New Higher Certificates set to promote brand thinking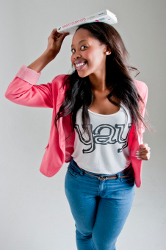 Individuals seeking to enter a lucrative career in the fascinating sphere of brand building and creative development are now able to attain notable tertiary qualifications in this area of expertise. The Vega School of Brand Leadership (Vega), a brand of the Independent Institute of Education (The IIE), has recently introduced its Higher Certificate in Brand Building Practice as well as the Higher Certificate in Creative Development to assist candidates entering into the industry of their dreams.
With a strong focus on brand building principles, theories and practices, students will be armed with the ability to create strong and focussed brand identities in the business world. The courses cover a weighted balance of theoretical, experiential and practical components to facilitate academic growth whilst developing brand thinking.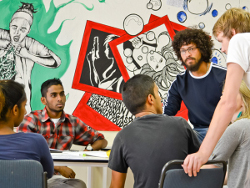 Vega is committed to offering courses that will train, prepare and inspire students to solve 21st century business challenges. Vega believes that the Higher Certificates will provide students with an ideal platform to become more pioneering and imaginative thinkers.
The market place is gradually awakening to the reality that brand building far exceeds the scope of basic marketing and communication, and that it is essential to engage the entire business value chain in this regard. Completing either of these two certificates will provide expertise to the marketplace and give marketers the opportunity to explore new ways of creating brands with staying power.
With Vega's brand values in mind such as innovation, creating and building healthy brands, teaching and nurturing wholebrain thinking and driving sustainability, students can look forward to personal exploration and creative experimentation.
Both Higher Certificates offer common modules such as work integrated learning, critical studies, communication science and brand business principles and fundamentals. Each course offers its own unique focus as well, with the Higher Certificate in Brand Building Practice offering modules such as economics, business communication and digital media, finance in brand building and business calculations. The Higher Certificate in Creative Development will focus on subjects such as digital media, introduction to creative brand communications and introduction to creative development.
As a brand of The IIE, which is registered with the Department of Higher Education and Training as a private further and higher education and training institution, these higher certificates are structured in accordance with Higher Education Qualifications Sub-Framework requirements.
Gordon Cook, a co-founder of Vega said: "Our Higher Certificates are primarily aimed at students who want to create a pathway to further studies, or students who want to be equipped to take on junior or assistant positions in the creative branding and corporate communication sectors. The programmes offer students the opportunity to apply their skills and knowledge in the work environment."
For more information or admission requirements please visit this link http://www.vegaschool.com/.