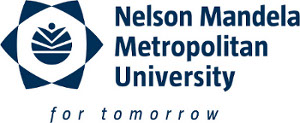 Nelson Mandela Metropolitan University's Vice-Chancellor's Scholarships will make the dreams of 30 top-achieving first-year students – including the Eastern Cape's 2013 top matric Matthew Walker – come true.
This brings the total of Vice-Chancellor Scholars to 136 since the prestigious bursary scheme was established in 2009. The R75 600-a-year scholarship introduced by NMMU Vice-Chancellor Prof Derrick Swartz is given to top performing school leavers from throughout the country.
The annual award continues for the duration of the students' course provided academic performance remains of the highest standard.
NMMU Acting Deputy Director: Marketing Jo-Ann Daniels says more than 2000 top schools were targeted countrywide to attract the best possible scholarship candidates.
Of the 30 recipients, 26 are from the Eastern Cape, three are from the Western Cape and one from Kwazulu-Natal. Leading the pack is Alexander Road High with four recipients from the class of 2013 followed by Riebeek College in Uitenhage with three.
Representing all seven faculties, half of the recipients registered for programmes in the Faculty of Business and Economic Sciences with the BCom programme being the most popular.
Other study fields chosen by the VC Scholars include Pharmacy, Construction Economics, Mechatronics and Electrical Engineering.
The Scholarship also offers a development programme and students have additional support of academic and administrative staff to ensure that they are always on top of their game.
Article issued by NMMU