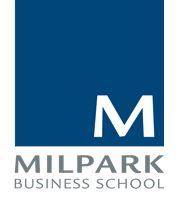 Milpark Business School: BCom Courses in South Africa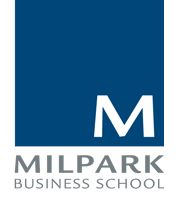 A variety of BCom courses are offered by business schools and tertiary institutions in South Africa. Finding course options and tertiary institutions won't be a challenge – but choosing the institution which offers the right BCom course and major subject/s that perfectly suits you is a different story. In South Africa, there are eleven traditional universities, six comprehensive universities and six more universities of technology plus another fifteen private colleges and universities. In total, there are about thirty BCom majors to choose from.
Choosing the right BCom Course in South Africa
Now that we have established that you do have options, choosing the right
BCom
for you boils down to research, financial considerations and self-reflection. There are many subjects that form part of a
BCom degree
, for example:
information systems, economics, industrial psychology, accounting, marketing, maths, risk management, stats and taxation
. Don't be intimidated by these subject names; they should excite you because the knowledge you will gain will prepare you for your career. Remember that class attendance and staying on track as a distance learner are two important ingredients for success in your studies.
The following are important considerations when choosing a BCom course in South Africa:
Your interests and strengths 
The subjects you find most interesting 
How the qualification and subjects would help in your chosen career 
Equivalence to other BCom degrees: whether the qualification offering is similar (not the same) to those offered at other institutions
BCom Courses at Milpark Business School
Milpark Business School is an accredited private business school in South Africa with three specialised academic faculties. These faculties are Financial Planning and Insurance, Management and Leadership, and Banking. The new Milpark Bachelor of Commerce degree offers additional majors in Banking and Financial Planning.
 
BCom in Management and Leadership
– General   
Provides a strong foundation in general business principles as well as the required accounting, marketing, economic and quantitative skills
Graduates should be able to enrol for any postgraduate qualification in business administration and/or management or specialised subject field completed in the third year
BCom in Financial Planning and Insurance
– Financial Planning Major  
Allows graduates access to postgraduate studies in financial planning and will provide a solid basis in all areas of financial planning to enable graduates to operate responsibly and successfully in this highly regulated environment
A  financial planning major provides access to achieve the internationally recognised designation of Certified Financial Planner®, awarded in South Africa by the Financial Planning Institute (FPI)
BCom in Banking
– Major: Banking  
This major builds on other banking qualifications to provide a solid basis to enable graduates to operate responsibly and successfully in the banking environment
A great opportunity for those who would like to specialise in the investment arena later on
Banks are looking to up-skill their staff by raising the qualification requirements for certain jobs and commerce graduates with a major in Banking are preferred
Build your business career with Milpark Business School. Find out more about our business qualifications now or contact us for more information. We are ready to assist, whether you have one simple question or need help choosing the right BCom course for you. 
BCom degree:
BCom in Management and Leadership:
BCom in Financial Planning and Insurance:
BCom in Banking: