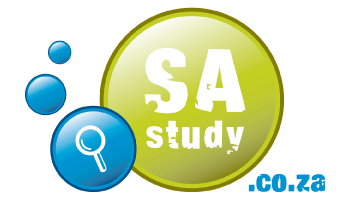 Matrics: Where to Get Financial Help for University Next Year
As matric pupils write their final exams, the Northern Cape provincial government has announced a bursary scheme to help all those who intend to study further next year.

Monwabisi Nkompela, spokesperson in the premier's office, said: "As part of raising awareness on financial assistance and bursaries that are available for post-school studies from the Northern Cape provincial government, officials will be visiting spring schools to do presentations and interact with Grade 12 pupils regarding opportunities available to them."
Spring schools are where pupils are given extra classes by their teachers in preparation for final exams.
"The aim of this campaign is to encourage further studies among the youth as well as assist them with information on how to apply to tertiary institutions," said Nkompela.
He said the initiative also opened up opportunities for students to study, knowing that they would be able to take up employment in the provincial government on completion of their studies.
He said the provincial government saw as very critical the need to assist students who could not complete their studies due to lack of finance.
"This is also in line with ensuring that we build a suitably qualified and skilled youth," he said.
As part of the initial phase, officials will be visiting spring schools across the province from today until Friday to make available study assistance information and application forms to pupils.
Officials will also provide pupils with information as well as make them aware of the various study opportunities that can be funded by the provincial government through either loans or bursaries. Nkompela said officials from the National Student Financial Assistance organisation would also be conducting information sessions during this campaign.
Nkompela said departments offered external bursaries or loans. External bursaries or loans were for pupils currently completing their senior certificates or those who have Grade 12 or those who are already registered for post-matric studies. To qualify for a bursary, applicants must be residents of the Northern Cape and must be unemployed.
Bursary and loan forms would be made available at all high schools and local municipalities, he said. The visits will be at all the five districts in the province.
FOR MORE INFO ON BURSARIES OFFERED ACROSS SOUTH AFRICA CLICK HERE
Article by
TNA
​