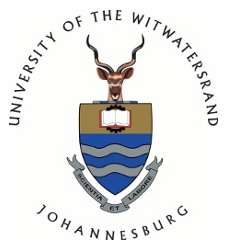 Wits University has begun an intensive campaign to attract the best postgraduate students from South Africa and Africa to train in the city that is at the heart of the continent's economy.
Armed with offers of world-class, multi-disciplinary research opportunities; substantive funds for postgraduate bursaries; and increased, affordable accommodation, teams of academics and support staff are travelling the continent to seek out the top students.
Having begun in Johannesburg last week, the postgraduate recruitment drive will now go to Stellenbosch, Cape Town, Durban and Pretoria, before moving to Ghana, Nigeria and Kenya. Recruitment drives have also been planned for SADEC later in the year. For a complete list of dates and venues, click here.
The University intends to grow postgraduate students to 35% of the student body by 2014. The recruitment drive will focus on the faculties of Science; Commerce, Law and Management; Humanities; and Engineering and the Built Environment. The Faculty of Health Sciences already has a 50% postgraduate student body.
The 1 200 additional postgraduate students will be supported by world-class supervisory capacity. Wits Vice-Chancellor and Principal, Professor Adam Habib, has stated that he is ready to engage in the global war for the very best academic talent. 'If we are going to be the best, then we have to secure the best scholars and scientists on the planet.'
Staff will be incentivised to increase and improve supervisory capacity and research outputs, and an enhanced supervisory programme will be offered.

The Financial Aid system is being reviewed and the University has substantive funds for postgraduate bursaries. There will be funds for all nationalities, and full-time and part-time students, based on academic merit. In addition, the University is working on a fee rebate system which will require an upfront fee payment but if the Degree is obtained within the minimum time, then the fees will be refunded.
Wits also intends to grow the number of international postgraduate students to 18% of the total student body. Recognising that affordable accommodation is one of the main obstacles to international students, the University has set aside specific funding to help support these students. At the same time, the International Office is gearing up for better service delivery.
Each event of the postgraduate recruitment drive will feature a guest speaker and will be hosted by a team of 10 academics and support staff. All alumni who have graduated from Wits with an Honours or Masters degree in the last three years have been invited.
For more information, go to www.wits.ac.za/furtherstudies