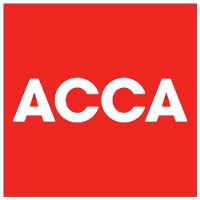 Millions of students worldwide fail their examinations each year. "Students do not necessarily fail, due to a lack of application, they often fail because of poor examination preparation and poor examination writing techniques," says Head of ACCA SA, Nadine Kater.
ACCA SA hosted an ACCA members' focus group earlier this year with some of its top Foundations of Accounting (FIA) and ACCA Professional Qualification students. "We wanted to find out from our top students what they consider critical, in terms of their own success, as ACCA students. Having identified some of the critical success factors, we want to share these with other ACCA students, and students in general," Kater explains.
All of the focus group participants are studying part-time. With the exception of one participant, all focus group members are pursuing a self-study route. "The self-study option is far more difficult than a class-room based tuition. Not only do students need to devise their own study-plan to ensure that they complete the syllabus in time, but there is no-one on hand to ask should they require clarification on a particular point. Self-study requires a great deal of self-discipline, high-levels of planning and organisation, and very good problem-solving skills," she notes.
Focus group members said there is a direct correlation between results achieved and time spent studying and preparing for examinations. "Balancing work and home responsibilities can be extremely difficult. It is very clear from our top students that students need to stick to a set study routine. Many may be surprised to learn that our top students spend two to four hours studying every day during the week. In addition, they set a few hours aside every weekend to study," Kater explains.
One of their top tips for students is to go through past examination papers as this gives one a good idea of what to expect. "Most importantly, mock examinations enable students to assess whether they have mastered the content," she observes.  Students across all study disciplines often struggle to finish their examination question paper within the prescribed time period. "Our focus group participants have found it beneficial to time themselves when they write mock examinations. By practising under examination time constraints, their time management has improved under real examination conditions," Kater recounts.
Students often spend far too much time on a specific question, relative to the marks allocated. "Our top students have all learnt the important of allocating time, based on marks allocated. For ACCA students, a good rule of thumb is to allocate 1.8minutes to every mark," she discloses.
When asked to identify why, in their opinion, students often fail their examinations, focus group members said poor examination writing techniques is the most likely reason. "Their top two tips include always making sure that you understand what is being asked, and always starting with the easiest question. Both, are very good practices. Most importantly, the latter, will boost the student's self-confidence. They also advised students to leave the most difficult question for last," she recalls.
Good examination preparation and good examination techniques are generic and apply to students in general. "Students, if you want to pass your examinations, start early, invest time in your studies, have a set study routine, go through past examinations, write mock examinations, practice your time management skills, ensure that you understand the examination question, and always answer the easiest question first. If you follow these steps, the likelihood of achieving success in the next examination, will be greatly enhanced," Kater concludes.
Article issued by ACCA SA