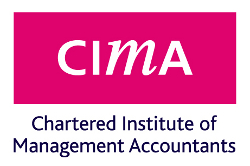 Management accountants don't fit the stereotype of number crunchers and bean counters and they definitely don't all work in banks.  In fact, quite the opposite; today, wherever there is an important business decision to be made, there is a cool headed management accountant in the thick of things.
This is a profession recognised in South Africa by SAQA (South African Qualifications Authority), which has recognised CIMA, the Chartered Institute of Management Accountants, as the professional body which contributes to the education and training system and the career paths of chartered management accountants in South Africa. 
CIMA's professional designations recognised by SAQA are: Associate Chartered Management Accountant (ACMA), and Fellow Chartered Management Accountant (FCMA).
In addition, CIMA and the American Institute of CPAs (AICPA), formed a joint venture to establish the Chartered Global Management Accountant (CGMA) designation to elevate the profession of management accounting further. This designation, the first truly global accounting designation, recognises the most talented and committed management accountants with the discipline and skill to drive strong business performance.  CGMA has given global recognition to management accountants and greatly enhances the employment opportunities for CGMA business experts around the world.
Currently CGMA business experts make up the world's largest community of management accountants and guide business decisions across the globe, including at 95 of the world's top 100 brands; 91 of the Fortune 100 and 440 of the Fortune 500. CGMAs hold over 100 board positions at more than 80 FTSE 350 companies. These CGMA professionals hold senior positions, including CEO, CFO, and Finance Director, and have a broad perspective on the long-term prospects of their organisations, their markets and their regions.
They are at the heart of all strategic decisions that are key to the success of a business, looking at trends and behaviour in all types of organisations and across all sectors. So if you have a passion for say, retail or fashion, but don't fancy being a sales assistant or haven't the skills for designing, there are plenty of important retailing and manufacturing decisions to be made by management accountants about how products are made, priced and distributed. Think of any industry or sector that you might like to work in and we are sure you'll find a management accountant or CGMA professional there making real business decisions and defining business strategy. 
If you want to be the one in business who is making clever business decisions that improve the way a business operates, maximising profit and ensuring optimum performance of many aspects of the business, then management accounting is for you.
Be the brains behind business. Study CIMA.
What is management accounting?
Management accounting combines Accounting, Finance and Management with the leading edge techniques needed to drive successful businesses.
Chartered Management Accountants:
advise managers about the financial implications of projects

explain the financial consequences of business decisions
formulate business strategy
monitor spending and financial control
conduct internal business audits
explain the impact of the competitive landscape.
How is CIMA different?
CIMA, the Chartered Institute of Management Accountants, is the world's leading and largest professional body of management accountants, with 203,000 members and students operating in 173 countries, working at the heart of business. The CIMA qualification will prepare you for work across all business sectors at all levels globally, demonstrating the flexibility of the qualification, and providing you with a successful career in business.
We recognise you along the way
The entry level qualification is the Certificate in Business Accounting, this prepares you for the professional qualification, which has three levels.  Once you complete your first three professional papers successfully you are awarded a Dip Management Accounting, the next three professional papers successfully completed will earn you an Adv Dip Management Accounting, your final level is a further three papers on strategic level, combined with the T4-Test of Professional Competency and practical work requirements which will earn you your Chartered Management Accountant designation and full membership of CIMA.
Why studying CIMA will help you get a job:
CIMA is a truly global qualification that can, quite literally, see your career take off. CIMA-trained people work in industry, commerce, management consultancies, banks and not for profit and public sector organisations. Many of our members work in prestigious, high paying roles in large companies such as ABSA Bank, MTN and Unilever.  The average CIMA students annual salary in South Africa is R400,000* while CIMA members can earn up to R1,170,000 per year and more.
Contact us to find out how you can become a Chartered Management Accountant:
CIMA South Africa
T. 0861 CIMA SA / (011) 788 8723
E. [email protected]
W. www.cimaglobal.com/study-with-us
*SA CIMA salary survey 2012