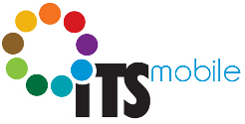 ITS Tertiary Software (ITS) has launched a new mobile web application which enables students at the Tshwane University of Technology (TUT) to access student information via their mobile phones.  The project, which went live at the end of 2012, provides easy access to exam results, admission status and much more from a mobile device.
TUT is the first South African institution to go live on the application and has also agreed to act as a beta test site for the new software, which will take place until May 2013.
Locally developed, ITS Mobile is a web application focused on providing students with mobile access to university data from a variety of platforms, including smartphones and other cellphones. The application enables easy access to academic, financial and residential student information.  This includes exam timetable information, exam results, account status, registration information and admission status.
"The application was thoroughly tested by TUT staff members from the Enrolment and Residence Department, Assessment Management Department, Student Debtors Department and Financial Aid Departments," says TUT's Jeanette Moloya. "The majority of the students are tech savvy and thus ITS Mobile will appeal to them. It is also much faster than the postal system making it a fast and reliable way to reach students," says Ms Moloya.
"We are very excited to be part of a project that aims to make life so much easier for our students. With this mobile application, we hope to reduce and finally eliminate the long queues for enquiries at the University," concludes Deputy Vice Chancellor Isaac Tlhabadira.
For more information on TUT, click here