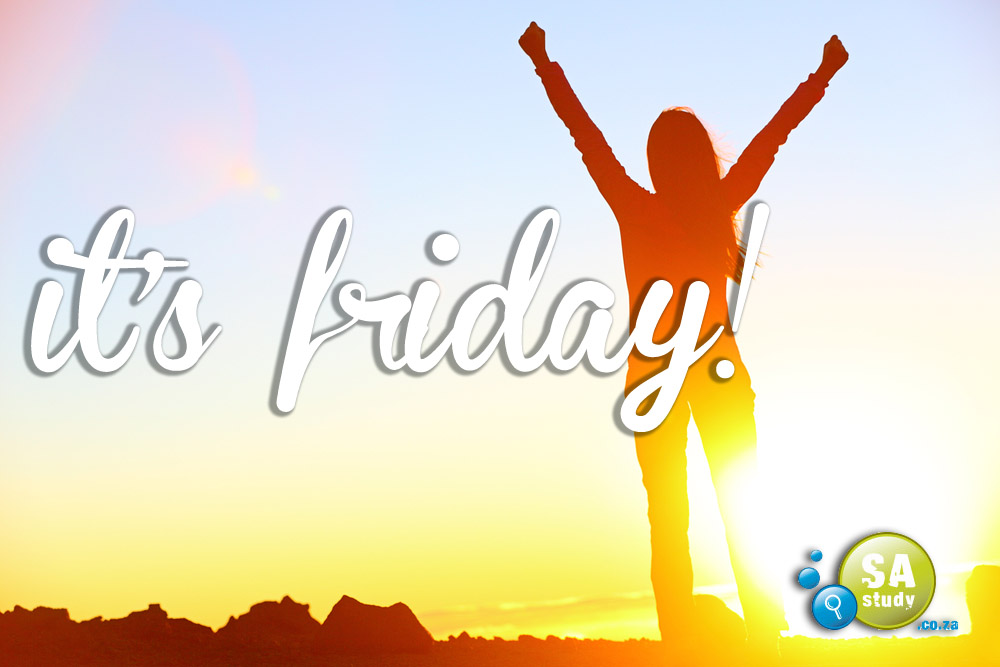 Happy Friday everyone! It's been a long week for the team here at SAstudy, and I'm sure it's been the same for all of you!
Weekends are the best time to relax, unwind and enjoy time with your friends and family. Here are our top ten ways to spend a weekend:
Go see a film you've been meaning to watch.
See a live band – or just relax with your favourite music playing in your ears.
Spend a day at a nearby beach.
Go for a picnic – pack an awesome lunch!
Go out for a few drinks with old friends.
Catch up on series or TV shows you're behind on.
Get inspired to draw, paint, or craft. Your imagination is limitless!
Start a blog. It's a great way to record your thoughts and improve your writing skills.
Try a new recipe – cook a meal for your friends or family.
DO NOTHING! It's the weekend 😉
Have an awesome weekend everyone – more from us on Monday!