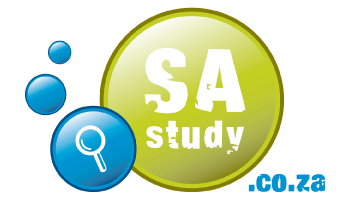 Is the Gap Year Losing Its Appeal?
Exploring the far-flung regions of the world is a tempting proposition after months of hard slog at matric. But the number of students deferring places to take gap years has fallen.
But Mayank Banerjee, 18, from Dame Allan's School in Newcastle, has bucked the trend by turning down a place at the London School of Economics to enable him to take a gap year. The teenager, from Longbenton, Newcastle, who gained A*s in economics and maths and an A in politics, plans to re-apply next year under the new fees regime.
Mayank, winner of the Young Economist of the Year run by the Royal Economic Society, has a six-month internship with KPMG and then plans to travel.
He said: "It's a bit of a risk, and a lot of people told me I'll have much more debt. But I really want the year out to give me my bearings.
"At first my parents were against it, but backed me when I told them why. I also made it clear from the first year of sixth form that I didn't want funding help from them as there's the student loan system."

Gap years are already out of the financial reach of many students – the average gap year traveller, aged between 18 and 24, spends £3,000 to £4,000 (about R33 000 to R44 000) on his or her trip, according to research from Mintel.
Last September, British Prime Minister David Cameron announced plans for a new International Citizen Service. This is designed to give young people – particularly those who cannot afford gap years – the chance to volunteer in some of the poorest communities and see the world.
A pilot is running this year before the full programme is rolled out in 2012.
A recent Demos report welcomed the initiative, which it said could improve the job prospects of young people. But it pointed out that projects must be properly planned, with support for participants once they return. Jonathan Birdwell, the repor'ts author, said there was evidence that an ill-thought-out gap year could be bad for Britain's relations with other countries – and bad for local communities.
He said: "There is a risk of such programmes perpetuating negative stereotypes of Western 'colonialism' and 'charity', a new way for the West to assert its power. And projects that do not appear to have benefits or make a difference for communities abroad leave volunteers unmotivated and disaffected."
The think-tank surveyed more than 2,100 volunteers. Nine out of ten said they had improved their self-confidence, self-reliance and sense of motivation following volunteering in a developing country.
But one in five who took a gap year said they believed they had made no positive difference to the community where they were volunteering.
One respondent said: "I felt the local community could have done the work we were doing – there were lots of unemployed people there. I'd have preferred to work with the local unemployed and helped them in some way to benefit their community." It's a view echoed by experts who claim that, by crowding out local workers, "voluntourists" do more harm than good in Third World countries.
A paper by the South Africa-based Human Sciences Research Council last year criticised travel firms that encourage young people to form potentially damaging relationships with orphans in developing nations blighted by Aids.
Meanwhile, gap year companies have sparked fresh controversy after it recently emerged they are encouraging teenagers to apply for university entrance points for adventures abroad.
They can put their gap year travel experiences towards a Certificate of Personal Effectiveness, equivalent to an A grade at AS-level. Those who gain a level three in the qualification acquire 70 Ucas points, which can help them secure a university place.
Critics have attacked the scheme, claiming people will be misled into thinking that universities will treat all Ucas points "equal".
But Lily Vo, 19, from Coventry, has defended the qualification – and volunteering abroad.
She travelled with Camps International to Kenya in March and says it helped secure her place on a BA (Hons) Business Studies course at the University of the West of England.
She says: "It will enhance my chances of being hired. Today employers aren't just looking for a degree. You need more than that."
Article by
IOL
​