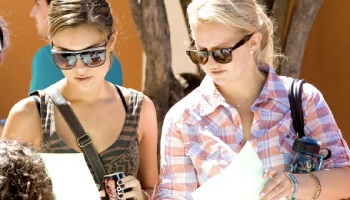 Is Getting a Certificate Better Than Getting a Degree?
Going to university is still one of the best ways to set yourself up for success in the workforce, but not every job in the 21st century economy requires a four-year degree. Sometimes a certificate is all you need to get on your desired career path. Indeed, according to a new report from the Georgetown University Center on Education and the Workforce, certificates are the fastest growing form of post-secondary credential around.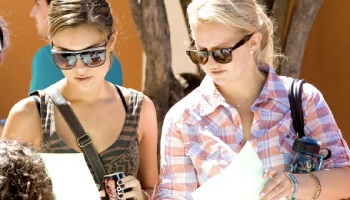 What's the appeal? They're less time consuming—54 percent take under a year to earn—and are therefore less expensive than either a bachelor's or associate's degree. That makes them especially appealing to learners with less cash on hand. Two-thirds of certificate earners are under the age of thirty and come from lower income and minority backgrounds.
So should you go get a certificate to make yourself more employable in a tough job market? If you decide to do so, you won't be alone. One surprising finding is that one-third of certificate holders also have an associate, bachelor's or graduate degree. Certificates don't work out for everyone, but maybe instead of plunking down serious cash for four-year or graduate degree if you want to change careers, they might be a smart option to consider.
The other question the growing popularity of certificates raises is whether down the road they could eventually replace college degrees. After all, even EdX, the online learning collaboration between MIT and Harvard, is going to be offering certificates of completion. While those aren't certificates in the sense that this study is talking about, if EdX students take a full sequence of courses in a specific area, the initiative might eventually offer a more formal certificate to indicate mastery of a field. Even if that doesn't happen, given the out-of-control cost of college, students might simply opt for a more efficient way to acquire the skills they need for the workforce.
Article adapted from
GOOD