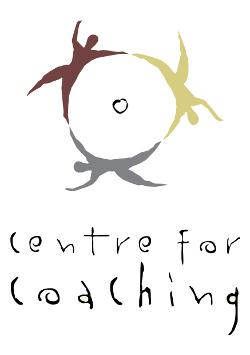 World-renowned expert in instinctual intelligence, Ted Usatynski will share with local audience tools that can help people to become more courageous, determined, confident, connected, passionate, and authentic – in life and in work.
The Centre for Coaching at the University of Cape Town's Graduate School of Business will host a once-off workshop on instinctual leadership on 5 and 6 February, that promises to help delegates to build a richer and more satisfying life and career.
Led by Ted Usatynski, the Founder and Director of Instinctual Intelligence – an education, training and consulting initiative based in California, USA, the workshop will explore, among other things, how to unlock greater boldness and creativity by overcoming the shame response and how to harness anxiety so that it becomes an ally and not stressor.
"Succeeding in today's world is not easy. It requires discipline, courage, daring – and a heavy dose of social and emotional savvy. More than anything else, it requires developing the psychological maturity needed to make the right choices in your life and stay on the path you know is true," says Usatynski
The biggest challenge for most people today, especially those in leadership positions, he says, is to maintain excellence without sacrificing their physical and emotional health in the process.
A graduate of Harvard and Naropa University with a background in biophysical anthropology, evolutionary psychology, human development, and the scientific study of Tibetan Buddhist meditation practices, Usatynski has become renowned for his groundbreaking approach to personal development – using people's instinctual intelligence – which tackles these concerns. His research has shown that by harnessing modern scientific knowledge, specifically neuroscience, people can understand how their bodies have evolved and how this impacts on their responses to the challenges of everyday life.
"We seek to teach clients to recognise and value their own instinctual responses as they occur in their body," says Usatynski simply. "Most human beings largely ignore their gut feelings because many of us were taught to be ashamed of our bodies and natural instinctual responses to life. So the first step is always one of making friends with the hidden instinctual forces that are arising all the time in their bodies. The next phase of training involves getting comfortable with feeling and expressing this energy with others.
"Clients are often surprised to learn how accepting the natural power of their instinctual energy boosts their self-confidence – and puts others at ease."
Usatynski uses state-of-the-art computer animation to educate individuals about how their nervous system works, literally taking them inside their own bodies. "This is a very efficient, powerful tool for enhancing self-knowledge," he says.
Academic Director of the Centre for Coaching, Janine Everson, said that she asked Usatynski to present the workshop in Cape Town after she read his book Instinctual Intelligence: The Primal Wisdom of the Nervous System and the Evolution of Human Nature. "I recognised how important this new brain-based knowledge is and how vital it is that it be brought to the global coaching communities, especially in developing countries like South Africa where political and social instability can create additional stressors."
Everson said that in the current chaotic global environment, leaders need new and innovative methods to slow down and reconnect with their physical and emotional intelligence. "What sets instinctual intelligence apart from other self-development and leadership approaches is that it helps individuals and organisations learn at a gut level how to embody these capacities. In this way, delegates begin to bring this sense of visceral confidence into every area of their lives," she says.
"People will discover that success in their professional lives is inseparable from their own development as human beings," said Usatynski. "My job is to help clients develop the instinctual capacities of courage, determination, confidence, connection, passion, and authentic power and practice bring these capacities into daily life and work."
The Instinctual Leadership Workshop will take place on 5-6 February 2014 at the Exhibition Hall, UCT Graduate School of Business, Breakwater Campus, Portswood Road, Waterfront. Bookings can be made by downloading the application form here and submitting it to [email protected].