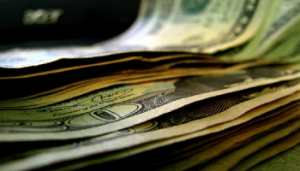 The Department of Higher Education and Training has to date put in place a number of initiatives costing billions of rands to alleviate the burden of fees from poor parents and students in South Africa.
"Loans and bursaries administered by the National Student Financial Aid Scheme (NSFAS) have been expanded substantially over the last three years and this has contributed immensely in assisting academically deserving and poor students.
"Funding the loans and bursaries has tripled from R2.375 billion in 2008 to R6 billion in 2011. In addition, we have also made available R50 million for post graduate scholarships and R63 million for students with disabilities said," said Higher Education and Training Minister, Blade Nzimande.
Responding to a letter of complaints received by the department from the South African Students Congress (SASCO) recently, demanding free education, Nzimande said he was fully committed for the introduction of "fee-free" education for the poor becoming a reality sooner rather than later.
However, he noted that SASCO's dissatisfaction with the introduction of a Ministerial Working Group on Fee-Free University Education for the poor. He said that the working group was not duplicating the work done by the NSFAS Review Committee, as SASCO's memorandum claims.
"I would argue that the working group be actually allowed to complete its work in order to advise me on the content and scope of a policy framework within which fee free education should be implemented in South Africa," Nzimande said.
He said the department shared SASCO's concerns relating to improving the living and learning environments for students at higher education and training institutions, and also about the escalating fees at the institutions. Ways of addressing these challenges were being explored as part of the work of the funding review committee.
He further reminded students that tuition fees charged by higher education institutions were determined by individual university councils and not by the ministry.
Nzimande advised SASCO to make submissions on all investigations that were currently underway with regards to Higher Education and Training in the country.