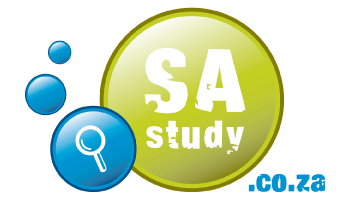 How To Avoid Getting a Fake Degree
The Independent Institute of Education (IIE) issues an urgent warning to prospective students to note the unauthorised use of the term Varsity College by two purported colleges and the claim by one of those that their qualifications are certified by The Independent Institute of Education when this is not the case.
Dr. Felicity Coughlan, Director of the Independent Institute of Education (IIE) elaborates, "Our immediate concern is for students contemplating tertiary study at this time of year and that they may be misled. We wish to warn them that neither "Johannesburg Varsity College (Pty) Ltd" nor "Jintek Varsity College" are in any way associated with the IIE."
The IIE is registered with the Department of Higher Education and Training and offers more than 60 CHE accredited qualifications through its six brands and 24 campuses in South Africa.  The IIE owns eight Varsity College campuses which offer a series of high quality and fully compliant higher education qualifications which are certified by The Independent Institute of Education (Pty) Ltd alongside the tuition it offers for others such as UNISA for which it remains on the largest licensed tuition providers.

Dr Coughlan explains, "Varsity College is renowned for the quality of courses and the education which we provide and we recognise that advertising of this kind by others making unauthorised use of our registered names may erroneously result in students thinking they are dealing with us when they are not."
The misuse of the term Varsity College is an infringement of the registered trademark and the IIE will be taking action in this regard.
Dr Coughlan adds, "We have set in motion the required actions to ensure the protection of our students and our reputation.  We would like to make students aware that it is not usual practice for any institution to require payment of a significant sum upfront before they will discuss the details of registration and accreditation.
Dr Coughlan confirms the official website for Varsity College can be accessed at http://www.varsitycollege.co.za/.  Secure links to the sites for each IIE brand and its official campuses can also be found at www.iie.ac.za .
Coughlan urges prospective students to thoroughly investigate institutions when choosing a higher education provider.   At the very least it is imperative to establish the following before parting with any money:
Accreditation – only the Council on Higher Education (CHE) can accredit SA higher education qualifications – this is done through the Higher Education Quality Committee.  A programme of study can only be called a higher education qualification if it meets this and several other requirements as defined in NQF legislation and the Higher Education Qualifications Framework.
Registration – institutions themselves need to be registered with the Department of Higher Education and Training and their qualifications registered with SAQA on the NQF.  If they are contact institutions each campus also needs to be registered
Article by Varsity College
​