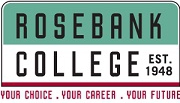 Top private education experts have found a good way to improve the employment prospects of new graduates by focusing specifically on what employers want, over and above the skills and knowledge that come directly from the curriculum.
And, according to Dr Felicity Coughlan, Director of The Independent Institute of Education, the success of one work-readiness campaign – driven by Rosebank College in the past year which led to the direct placement of 548 graduates – could have lessons in it for others.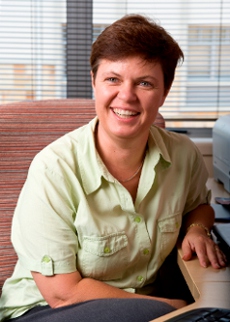 She says finding employment after graduation remains a key challenge for all students in SA.
"The issue of graduate employment has been high on both educators' and the government's agendas and employers are being called on to open their doors to interns through mentorship and empowerment programmes.
"Those trying to unpack the issues impacting on graduate employment opportunities note various problems ranging from a lack of match between employer expectations and graduate skills to the overall state of the economy and the tough global economic outlook.
"But there are some pockets of excellence which seem to have overcome these problems and there are learnings from graduate employment plans which could be useful," she says.
Lillian Bususu, National Graduate Development Manager of Rosebank College, says the success in its employment project for graduates was largely driven by focusing on the direct feedback from client organisations about the attributes that new graduates most need
"We worked with particular employers to understand what it is that they needed and undertook to supply students that best met these standards.
"Success in our initial placements resulted in further opportunities for students and has now led to a stable relationship between the campuses and the targeted set of employers. This was supplemented by skills training and grooming sessions with the graduates, to develop the less tangible attributes needed."
Dr Coughlan says Rosebank College was part of the Independent Institute of Education's Work Readiness Programme, which prepares students for the world of work beyond their curriculum.
"They used our work readiness programme as a platform and supplemented this with targeted matching of graduates with particular employers.
"The programme focuses on the key things employers are looking for: verbal and written communication including effective listening; personal organisational skills; technical proficiency; and a demonstrable ability to solve problems, make decisions and generate solutions.
"Employers also want graduates who have the ability to work in a team while retaining ownership of individual outputs. This is a skill which is of huge value to employers. Rosebank College adapted its programme to include developing student understanding of team dynamics and their individual contributions to their team's success."
She says a further area receiving increasing focus, particularly for entry-level positions, is a real understanding of customer service.
"Customers have become far more demanding and aware of their consumer rights. Graduates need to understand what huge risks there could be for an employer and their overall brand perception in the wake of bad customer service. They need to understand what it means to be an employee and have clearer understanding of workplace expectations.
"The most important thing we add to the knowledge and skills our graduates already have is the work ready skills employers most want. We want graduates to understand that their new employers expect them to provide a return on their salary investment as soon as possible.
"I think the success of the programme is evidence of what is possible when higher education colleges focus specifically on the things that employers say they are not finding in the current pool of available graduates," she said.
According to Statistics SA's Population and Social Statistics, about 4.5 million people were looking for work in the fourth quarter of 2012. About 61.3% of the job seekers did not have matric.
Figures show the unemployment rate remains high among those between 15-24 years of age (50.9%). Of the total 10.4 million in this age group, 3.3 million (31.6%) were not currently studying or working.
For more information on Rosebank College