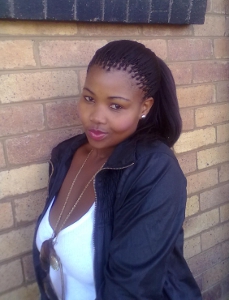 Get the best of both by working and studying towards your future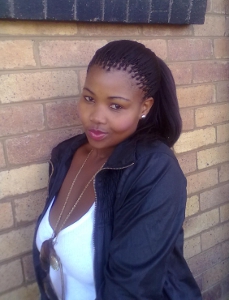 While studying full time towards a tertiary qualification may be the best solution for many, some find the choice of working and studying at the same time the most rewarding and beneficial way of carving out a future career for themselves. One such individual is the highly discipline and equally motivated Kesaobaka Mokoena, who says that she feels she is gaining invaluable experience working while studying for her BA Communications Science degree through UNISA.
'I just feel that when I get my degree I will be one step ahead of students who are fresh out of university or college and who have had no work experience. I think I will be able to advance my career faster because of this,' she says.
But she admits that there is a lot of sacrifice involved.  For example, she does not see her son during the week while she is working and studying. He stays with her aunt so that she can concentrate on her job and giving her all to her studies. She also limits her social life when assignments need to be in and when it is time for exams, but she knows that the hard work will ultimately pay off.
Kesa explains that it is thanks to the excellent advice she received from Boston City Campus & Business College, and in particular Natalie Rabson, that has led to her successful career path. She originally applied for a learnership, completed that, became employed, and is now confidently forging her way forward.
'I was advised to do some short courses first and then find a job before pursuing a degree. Natalie advised getting something practical behind my name, so I completed two short courses in Business Administration after which I got some work experience at Boston,' explains Kesa.
'This opened the door to my first job as a receptionist and now I work for an executive recruitment agency doing industry specific research for them where I identify possible candidates for top positions.'
She adds that she also received fantastic support from Boston, both in terms of material and lecturers who made sure that she understood everything and was well equipped to take on the tasks and responsibilities of the working world.
'I am especially grateful to Boston for the way they help you get work experience as this really helped prepare me for my first job,' she adds.
Kesa is now in her second year of a BA Communications Science degree. She is unsure about what aspect of communications she wants to pursue when she completes her studies, but is happy with her choice as she says it is extremely broad and will allow her to move into various career paths from marketing and public relations to publishing and even management.
Being both a student and an employee means that Kesa is keenly aware of the differences between 'student-life' and the 'working world'. She has observed that the work environment requires a certain level of maturity that enables you to overlook the issues that sometimes dominate the workplace and to work with different kinds of people.
She also has a word of encouragement for young learners starting out, whether it be with their studies or first job: 'I believe that optimism is the highest form of motivation. If you believe it can happen then you can make it happen and achieve anything!'
For more information on selecting your nearest Boston City Campus branch, please visit www.boston.co.za.
Article issued by Boston City Campus & Business College