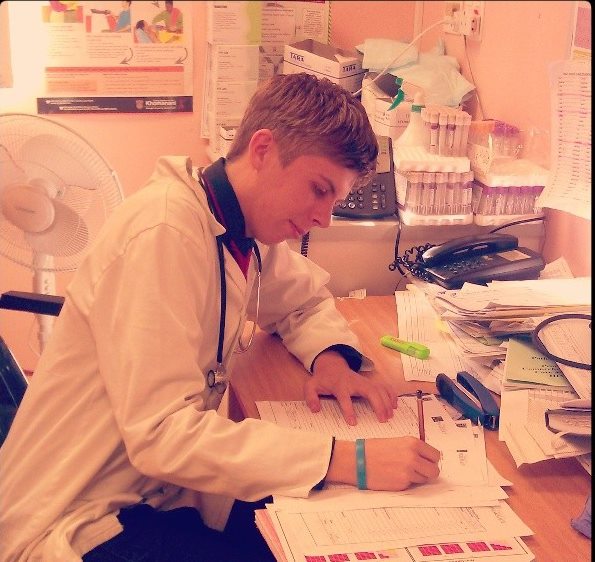 Future Stars Finalist: Keaton Harris

Keaton Harris, 19, Cape Town
I dream of becoming a…
Cardio-thoracic surgeon. In my life much like many others I have worked extremely hard and am proud of where I am today! It is just me and my mom and to be blunt about it finances are a problem. Being a doctor would be step number one and then further specializing to become a cardio-thoracic surgeon. I know that I have the will-power, determination and drive to succeeds so I hope each and every one of you that vote for me will stand behind me and allow me to create a medical foundation of which we as the future leaders of this country can be proud of.
I'm living it now by…
In my free time I enjoy reading up on different diseases and new discoveries that have appeared in the medicine field.
I'm going to do it with…
I have applied at WITS for the 2015 academic year for the Medicine course so now I am just waiting for a response from them.
I believe I am a leader and role model because…
I have been through alot in my life and am an example of the fact that even though you suffer on a daily basis, by extracting the positives from all situations and placing your faith in God, you will be able to achieve your dreams.
I believe I have a positive, 'never give up' attitude because…
I understand what it means to go through many challenges in your life, although it may seem that overcoming these challenges are impossible, at the end of the day it is what sets you apart from everyone else. I never take my eyes off of the prize! I know where I want to be in life and I will do whatever I need to do in order to make my dreams a reality.
I believe the only way to success is through…
Hard work, determination and maintaining a strong relationship with God and your family.
I have overcome the following challenges…
-Not having a father figure in my life
-Lack of finances so that I can prosper in my studies
-Family stress due to retrenchment of family members
Follow Keaton on Twitter: @KeatonHarris7
View Keaton's video on "Why should he be the next Future Star"

Go to the Future Stars Awards page