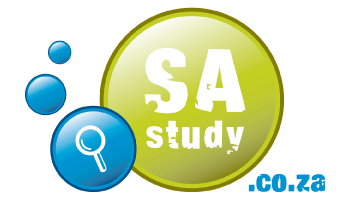 Featured Career: Project Management, and the Growing Demand in South Africa
Career Profile: Growing need for Project Management in business
Project management, though often integrated into various degree programmes as a small segment of the course work, is an entirely independent profession and can be studied as such. There are many facets to this complex and potentially lucrative profession. A career in project management is well suited to those that are looking for a challenging and diverse work environment, where no two days are ever alike.
The attributes required to be a successful project manager include excellent interpersonal and communication skills, adept problem solving and the ability to work well under pressure, whilst being highly adaptable and a logical thinker. Confidence and strong negotiating skills are necessary; a project manager is a natural leader and a skilled delegator.

Project management is most commonly associated within the information technology (IT) divisions of corporate and government organisations and in the engineering and construction industries however, it can be applied to almost any sector or business. The need for a project management team in a business usually arises when a company embarks on a significant initiative. Project management can also contribute to the overall success of a business by ensuring that projects are successfully completed within the constraints of time, cost and quality.
"Project management is a skill that is in high demand in South Africa and globally. Project managers play a vital role in the economic growth of a developing country such as ours. International accreditations such as the BTEC diploma or certificate are designed to ensure aspiring project managers acquire the skills needed to be a successful team player in a diverse project team, both locally and internationally," says Ian Yoell, Managing Director of Edexcel Southern Africa.
Qualifications in project management can be obtained via three key international accreditation bodies, namely: Edexcel, PMI® and PRINCE2®.  There are a number of private institutions in South Africa that offer accredited short courses, qualifications and certifications in project management to individuals and corporates. A recognised qualification in project management can open many doors enabling graduates to practise in the field and gain valuable hours of experience before going on to obtain certifications such as a Project Management Professional (PMP®) or PRINCE2® Practitioner.
Experts recommend working as a project administrator before taking on the role of project manager. This provides an opportunity to gain valuable insights into the processes while developing one's skills without the pressure of being accountable for results.
For more information on a career in project management visit the allaboutXpert website at
www.allaboutxpert.com
​