Eduloan and Global Business Solutions partner up to boost education drive in South Africa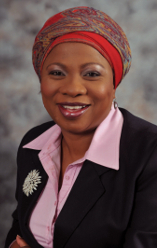 Eduloan, the leading specialist in education finance has entered into a business partnership with Global Business Solutions (GBS) to assist its current and new clientele. Global Business Solutions is a leading labour law and human resources consultancy based in South Africa, offering a diverse range of services aimed at empowering businesses to achieve their objectives. Eduloan will assist their clients with payment for courses through the provision of educational loans to qualifying individuals.
One of the services that GBS provides is public domain courses that allow for individuals to up-skill themselves. Through the partnership with Eduloan, GBS will refer students needing financial assistance to Eduloan. "The course offer variation from GBS will include public domain courses such as Labour Law, Business Management, Human Resources as well as Personal Skills amongst many," says Marianne Gradwell, National Sales and Marketing Manager at GBS.
Eduloan has empowered thousands of South Africans to unlock their potential and start realising their dreams through education finance. A key advantage with Eduloan is that it offers pay-as-you-go study loans at extremely affordable interest rates. "This means you get to repay your loan as you study, leaving you debt-free on completion of your course," says David Scholtz, Financial Director of Eduloan.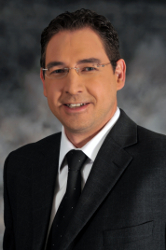 The Eduloan terms and conditions for education loans will remain at the affordable current interest rates for educational institutions countrywide. The study loan is paid directly to the institution and there are no limits as to how much the individual can apply for, as long as it is in alignment with study needs, from books to laptops, registration fees or outstanding balances and that they qualify to receive the loan. Employers, family or friends may apply on behalf of the student/employee.
"Essentially, to be competitive as a nation, we have to continuously intensify the focus on education and the up-skilling of our youth and workforce" concludes Scholtz.
ABOUT EDULOAN
Eduloan is a leading education finance specialist operating in Southern Africa. Since its inception in1996, Eduloan has provided more than 700 000 study loans valued at R3.5-billion and continues to help thousands across Africa unlock their true potential. Currently, Eduloan approves between 40 000 and 50 000 loans annually to students, a significant proportion of them working professionals.
Eduloan's loan offerings include repayment options at extremely affordable, fixed-interest rates, for the duration of the loan period.
Study fees are paid by Eduloan directly to the institution, taking the administrative burden away from the student/corporate institution.  Loans can be paid back either through a salary deduction or a debit order.
For more information on Eduloan, www.eduloan.co.za