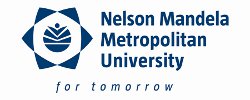 Rhodes University, University of Fort Hare, Walter Sisulu University and Nelson Mandela Metropolitan University's academics, staff members, members of the community and students are expected to come out in numbers to march against gender violence against women in the country on Tuesday, 21 May 2013.
The Vice-Chancellors of these three universities are united in the view that communities need to reject gender-based interpersonal violence and that the academy is tasked with leading by example and encouraging the communities in which they exist to take a stand against violence against women.
The recent gang rape and disembowelment of the 17 year old, Anene Booysen and other women who have suffered violence and abuse have brought to public awareness the disconcertingly high incidence of rape and gender-based violence, specifically against women, in South Africa. Booysen's murder reflects not only the ubiquity of rape in general, but also the growing trend of perpetrators using rape as a prelude to murder. In January, for example, Thandiswa Qubuza, a young woman from Fingo Village in Grahamstown was gang-raped and assaulted by eight men. Thandiswa died after lying in a coma for six weeks. No suspect was arrested for this crime, and there is still no sign that any of the perpetrators will face the hand of justice. More recently, a 68-year-old woman from Mfakathini and a 73-year-old from Gawu, both in the Eastern Cape town of Mqanduli, were both raped after perpetrators broke into their respective houses. All of these incidents serve to highlight ruthless and tragic effects of gender-based violence. It should also be noted that most rape occurs in presumably safe spaces where women and children are defiled by their fathers, uncles, brothers, uncles and friends. Indeed, the statistic for rape in a woman's lifetime stands at a grim 1 in 3 ratio.
It is in light of such incidents that the Eastern Cape Universities (Rhodes, Fort Hare, WSU and NMMU) are adding their voices in this display of solidarity against gender violence in the Eastern Cape and in the country as whole. This co-ordinated march follows the highly successful Silent Protests held by Rhodes, the University of Kwa-Zulu Natal and the University of the Witwatersrand and attended by 3300 people in April and other in initiatives of its kind hosted by the University of Cape Town and the Gender Forum established by the University of Fort Hare. As such, the march forms part of a national community dedicated to the cause of bringing awareness to and publicly rejecting violence against women.
Article source: NMMU
For more information on NMMU, please click here or visit their website www.nmmu.ac.za