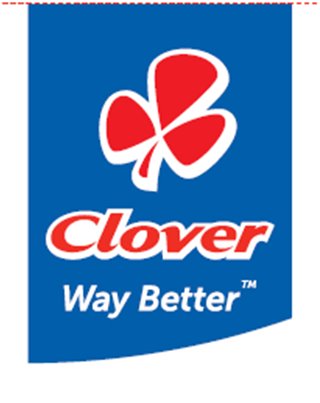 IF WAY BETTER is YOU THEN READ ON AND APPLY NOW!
Are you a dynamic individual, with a well-balanced lifestyle and exceptional leadership qualities and have a passion to succeed?
Are you up for a challenge and see yourself in a career in the FMCG Industry?
Are you hungry to be part of the WAY BETTER Clover Team?
Are you a high performer that has completed your first year of graduate studies towards a degree qualification in any of the following disciplines
Engineering
Logistics/Supply Chain
Marketing
Food Science
Finance
BURSARY CONDITIONS:
R 60 000-00 to 75 000 – 00 per year until completion of the approved qualification.
Continuation of bursary subject to conformance to minimum performance standards as determined by Clover.
Clover expects its bursars to be WAY BETTER Clover Ambassadors and to maintain high academic standards and exemplary behaviour during their years of study.
Payments are made directly to the bursar twice a year. The first payment is made at the beginning of the first semester and the second payment is made at the beginning of the second semester.
Bursars are responsible for the payment of registration and class fees, accommodation, travel and subsistence
Bursars will be required to pay for subjects that they need to repeat.
In addition to financial support, Clover bursars are also offered the opportunity to learn more about the world of work through structured vacation work.
Bursaries are not always awarded in each study discipline every year
The number of bursaries awarded each year is dependent on the business need. Consequently, failure to secure a Clover Bursary is not necessarily due to poor performance on the part of the applicant but may be a reflection of insufficient business demand
Upon successful completion of the qualification, students who have performed exceptionally will be offered the opportunity to join the Clover Young Professional Development Program and must be willing to be deployed at any of the Clover Sites in Africa.
SELECTION CRITERIA
Students to have completed their first year of studies towards a degree qualification in any of the disciplines indicated above
Preference will be given to candidates with exceptional academic records and who maintain a balanced lifestyle
Bursaries awarded for full-time studies at Universities on the Clover List of preferred HET institutions
Bursaries awarded for studies towards qualifications/disciplines as listed above
Students selected for final interview must be willing to complete the Clover Development Centre Assessment
CLOSING DATE FOR APPLICATIONS: 7 March 2014
To apply online CLICK HERE!
Incomplete application forms will not be considered.