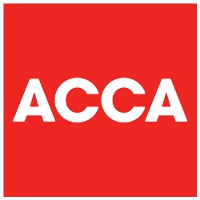 CFOs want new recruits to be complete finance professionals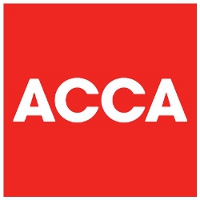 "When seeking to hire newly qualified accountants, CFOs are looking for a breadth and depth of finance expertise and capabilities. In order to maximise their employability finance staff need to ensure that they are able to offer a broad range of skills and expertise throughout the finance value chain," says Head of ACCA SA, Nadine Kater.
The Association of Chartered Certified Accountants (ACCA) recently surveyed 500 CFOs in the UK, Malaysia, Russia, China and the UAE. CFOs were asked what was important when appointing newly qualified accountants; what gives them confidence in their new hires; and what skills enable them to grow their business, particularly post the global financial crisis.
The findings have been published in an ACCA Report: "The Complete Finance Professional: Why breadth and depth of finance capability matter in today's finance function." The report can be downloaded from the ACCA global website: www.accaglobal.com
The research reveals that in an increasingly complex, global economy recruiters are seeking to appoint "the complete finance professional". "Following the global financial crisis, finance professionals are now expected to bring a much broader range of finance skills to the table, including the ability to support businesses, manage risk, develop effective strategies for growth, drive financial insight, and maintain appropriate levels of control across the organisation. They are also required to ensure that statutory and regulatory responsibilities are met," Kater informs.
More than 80% of respondents said a complete understanding of the finance value chain, from budgeting to external reporting, and how his fits together, was critical; 96% said newly qualified finance professionals should know about financial management; 94% said it was important to have a good understanding of professionalism and ethics; 89% contended that understanding the links between all areas of finance enabled recruits to minimise future financial risks and 88% said it also enabled them to deal with financial challenges; and 80% said it would enable their new recruit to take their career in any direction they chose.
When it comes to sustainable business growth, 76% said it "really adds value to their business" for their finance professionals to have the complete finance knowledge and skills set, from both financial and strategic management accounting. Management skills scored 73%, and the ability to manage stakeholder relationships, at 68%. Some 61% of respondents were of the opinion that the most beneficial grounding to help a newly qualified finance professional on the path to being a future leader was a full appreciation of financial and management accounting; 17% were of the view that a strong strategic focus was also an excellent grounding.
"The accountant's and finance professional's role has changed. The mastery of a broad range of skills and expertise throughout the finance value chain is no longer a nice-to-have, but a prerequisite for career success," Kater concludes.
Article issued by ACCA South Africa