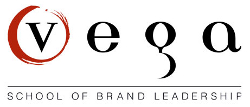 Calling the next generation of brand innovators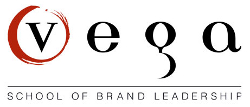 When you hear the word "apple," do you immediately think of the brand and not the fruit? When your parents tell you to "just do it", do you think of Nike instead of finishing your chores? If you do, it's clear that you have a brand focused mind and at the Vega School of Brand Leadership that is definitely a good thing.
While many tertiary institutions may have closed their applications for 2014, if it's a career in marketing and brand building, design or creativity that you crave, then we have good news for you. Vega, an educational brand of The Independent Institute of Education (The IIE), is still accepting applications for qualifying students who are passionate and eager to make their mark in all things brand related.
"We know that our country has many students who are eager to get their creative juices flowing, and who are ready to make their dreams of revolutionising brand identities a reality. In response to those aspirations, our Vega navigators are on hand to help students unearth their potential, and to help shape and build some of South Africa's young minds who aspire to fill the shoes of great brand leaders such as Steve Jobs," says Co-Founder of Vega, Dr. Carla Enslin.
Vega prides itself on offering aspirant students various degrees, diplomas and post graduate qualifications allowing them to sharpen their branding skills and knowledge. As the breeding ground of many brand communication and marketing legends, this institution is looking for free-spirited creative souls who have a strategic intent, and who are hungry to expand their boundaries of creativity.
"It's no secret that since the general public has more access to information than ever before,  marketers and brands have had to start thinking of new and creative ways to reach their consumers. If your brand is not out there, up there or in there, it will not survive. Creative brand developers are now needed more than ever and the sector therefore offers a good career choice for school leavers who are artistic and inventive, which is why our doors are still open to creative thinkers and doers," continues Enslin.
Vega is serious about developing and inspiring 21st century brand thinkers and through the recently introduced Higher Certificate in Brand Building Practice as well as the Higher Certificate in Creative Development, it creates an opportunity for students who want to take on an entry level position in the creative branding and corporate communication sectors. These certified programmes also provide access to degree studies.
"The IIE's accredited post graduate degrees,  diplomas and post graduate qualifications offered at Vega are ideal for students who want to pursue brand building and creative communication studies, full time or part time. These qualifications not only provide a solid knowledge base, but also offer students the opportunity to practically apply their skills and knowledge in the work environment, giving them the necessary tools to step into the marketing sector with greater ease," concludes Enslin.
If you believe that you're capable of revolutionising brands and marketing by using your creativity and skills as a tool, Vega's doors are open to you. For admission requirements and additional details please visit www.vegaschool.com